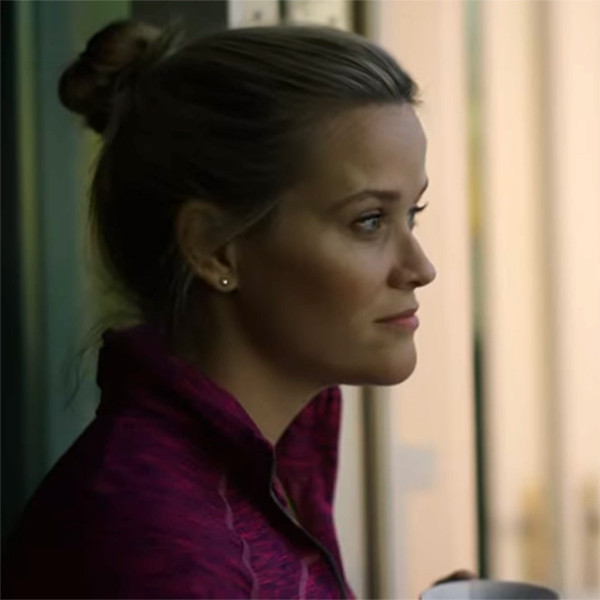 Not only does Big Little Lies mark Reese Witherspoon's first significant foray into television, but the actress sees the limited series adaptation of Liane Moriarty's best-selling book as an important part of a necessary paradigm shift regarding the sort of roles offered to women in Hollywood.
"I'm passionate because things have to change. We have to start seeing women as they really are on film. We have to. And not just in movie theaters on a tiny budget," she told reporters during the show's panel at the 2017 Winter TCA Press Tour. "We need to see real women's experience, whether it involves domestic violence, whether it involves sexual assault, whether it involved motherhood of romance or infidelity or divorce. We need to see these things because we as human beings, we learn from art and what can you do if you never see it reflected?" 
The actress, who'd grown weary of what she referred to the "Smurfette Syndrome" on the sets of her films (think one woman among many, many men), felt very strongly about bringing the series' quintet of complicated female roles to life. "I feel like the constant women of incredible talent playing wives and girlfriends with thankless parts, I just had enough," she said. "It's a unique privilege to be able to come to other women with a piece of material I feel deeply proud of and excited to see their performances. These are the kinds of things that shift consciousness."
Big Little Lies centers on three mothers (Witherspoon, fellow executive producer Nicole Kidman and Shailene Woodley) of kindergartners whose seemingly perfect lives unravel to the point of murder. Zoë Kravitz and Laura Dern round out the quintet, with Adam Scott and Alexander Skarsgård on board as well.
For fans of the book, before you begin worrying about all the ways the adaptation will stray from the source material, David E. Kelley (who wrote all seven episodes) is here to calm your fears. "The easy part was I could stay faithful to the story. I love the book, I was really drawn to the characters," the prolific TV producer admitted. "What was challenging was probably living up to the book, living up to the complications that were there in those characters. And also having to make cuts…But it was a pretty smooth process and a fun process, overall, and I give credit to Liane. She wrote a fun piece."
Big Little Lies premieres Sunday, Feb. 19 at 9 p.m. on HBO.