20 years later, the Creek is still dry.
Dawson's Creek turns 20! Yes, the beloved WB drama is almost legally allowed to drink, and yes, we feel very old. And while reboots and revivals are all the rage these days, fans shouldn't expect to see Dawson, Joey, Pacey, Jen and the rest of the gang return to their TVs anytime soon.
"What would we do?!" Williamson told The Hollywood Reporter when asked about a possible reunion special. "One of the reasons we did the finale five years in the future was to put a button on it. What would a reunion be? What would that look like? Why would you? I don't see it and I don't feel it. The finale was such a beautiful moment in time and the show was always meant to be a nostalgia piece. Let it stay there and live in its nostalgia and its nostalgic universe."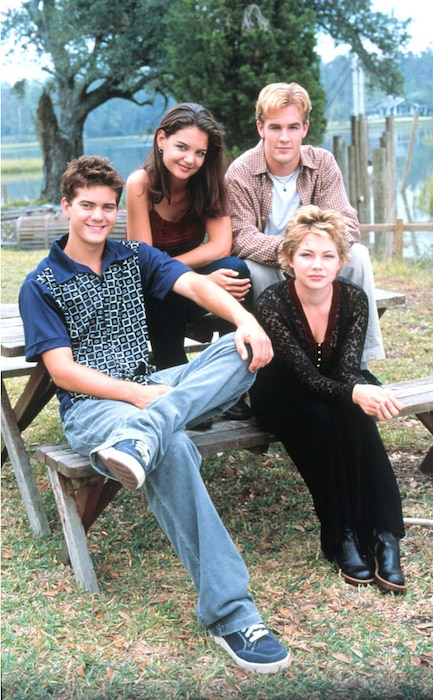 Columbia TriStar Television
And you know what? We agree, especially because Joey ended up with Pacey, so why mess with perfection?!
Back in 2015, Katie Holmes (aka Joey Potter) also questioned the need for a revival. "
"I don't know," she said in a Yahoo Style interview. "Does it work today? I don't want them to grow up. It's kind of like your parents, they never get out of their 50s. That's where they are."
While Williamson has no interest in being the one to revive or reboot Dawson's Creek, he still would "love" to see it happen.
"I'd love it. All for it. Absolutely," he told THR of someone else taking over the Creek. "It's so rewarding to see it live on in some form or another."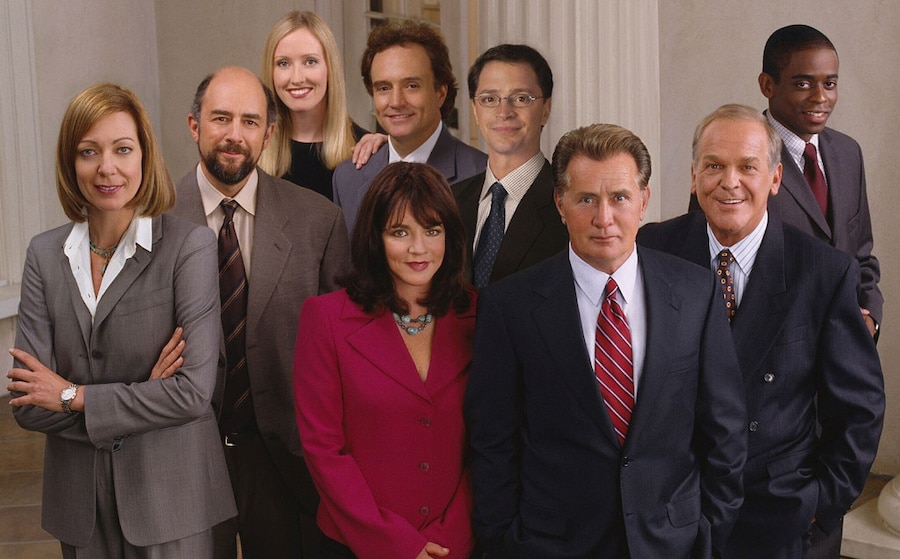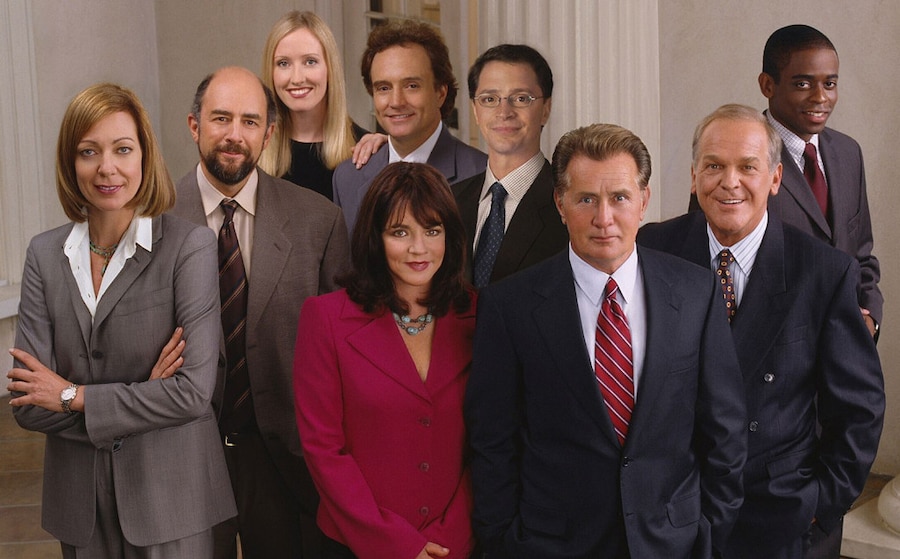 NBC
The West Wing
NBC Entertainment chairman Bob Greenblatt has spoken openly about his desire to bring the beloved political drama back to life on the network, admitting he's floated the idea by creator Aaron Sorkin. "I keep saying to him, 'Do you want to do The West Wing again, wouldn't it be great to do it?' He says, 'You know I love that show and some day I'd love to revisit it, but it's not going to happen right now,'" he recently told Deadline. Meanwhile, star Richard Schiff has confirmed talks about a revival have taken place, even admitting that he's suggested a way to bring it back to Sorkin. And I don't know in what form it's coming but I did have a particular idea that I spoke with Aaron about, and to Tommy [Schlamme] about, and to Peter Roth about," the actor revealed on OraTV's PoliticKing With Larry King. "And I love my idea, I don't know if that's going to happen."
Chances It'll Be Back: 65 percent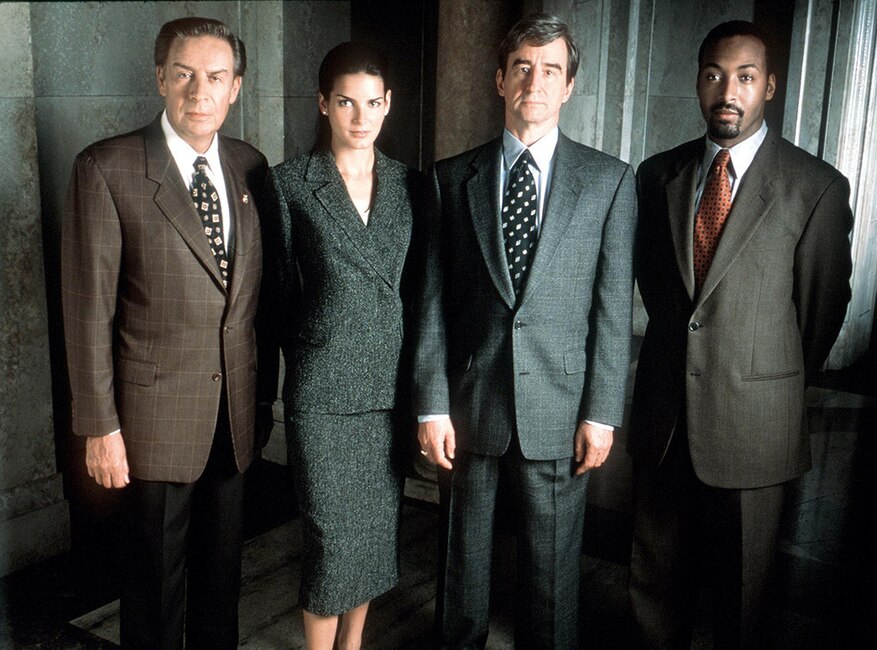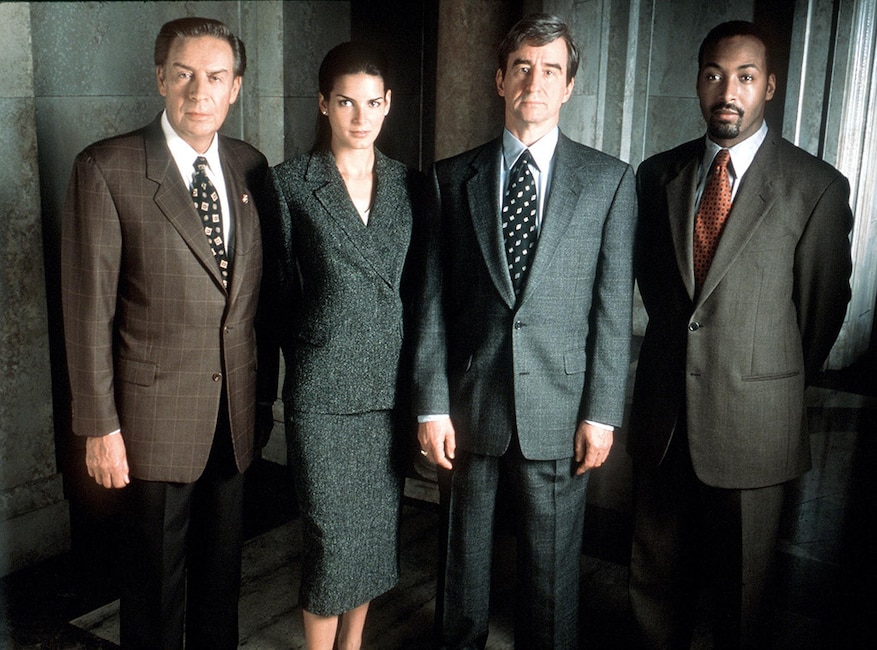 NBC
Law & Order
Talk about reviving Dick Wolf's flagship series, which ran on NBC for a remarkable 20 seasons from 1990 to 2010, began in 2015 when a 10-episode proposed limited-run with original cast members Sam Waterston and Chris Noth allegedly involved. However, during the panel for his new series Law & Order True Crime: The Menendez Murders at the 2017 Television Critics Association's summer press tour, Wolf revealed plans for the revival were DOA. Admitting that it stood "nowhere," he added, "I mean it's a nice thing to think about occasionally. I would be very surprised if we went back."
Chances It'll Be Back: Zero percent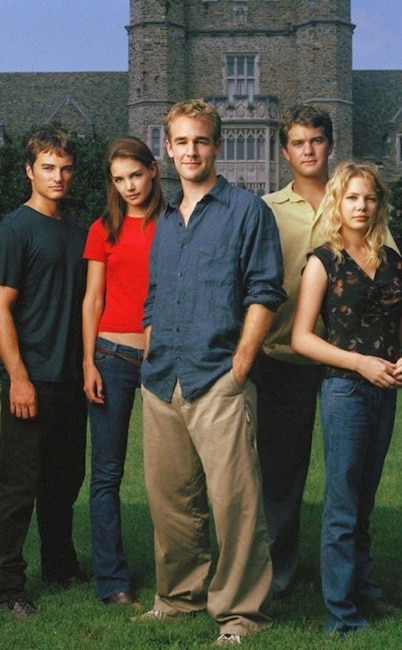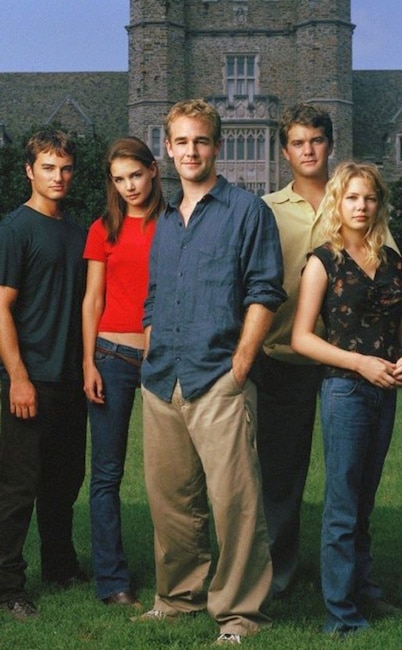 The WB
Dawson's Creek
Who wouldn't want to return to Capeside? While Jen's fate in the series finale would almost certainly preclude Michelle Williams from joining in, it would be delightful to check back in with Dawson, Pacey and Joey. However, getting mega-stars Katie Holmes, James Van Der Beek and Joshua Jackson all in one place might prove to be impossible. As of late 2016, Holmes dismissed talk of a revival. "I don't think we're going to do a reunion," she told SiriusXM's Just Jenny Show. "We did grow up, but we see each other every now and then. I think that the charm of the show was Kevin Williamson's writing, and it was of that time, and it gave teenagers this voice. It was a very, very special time — a special show and I loved every minute of it."
Chances It'll Be Back: Zero percent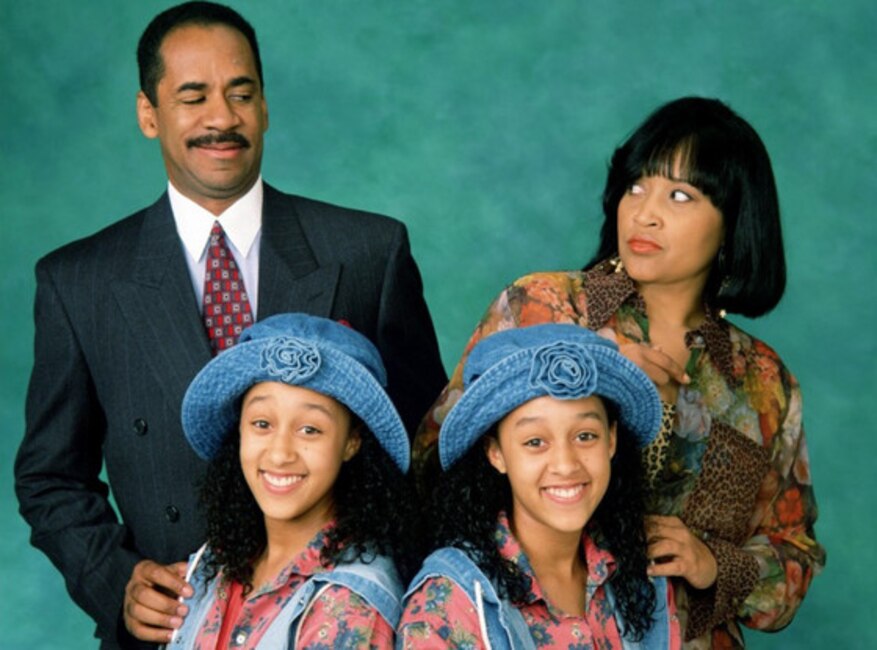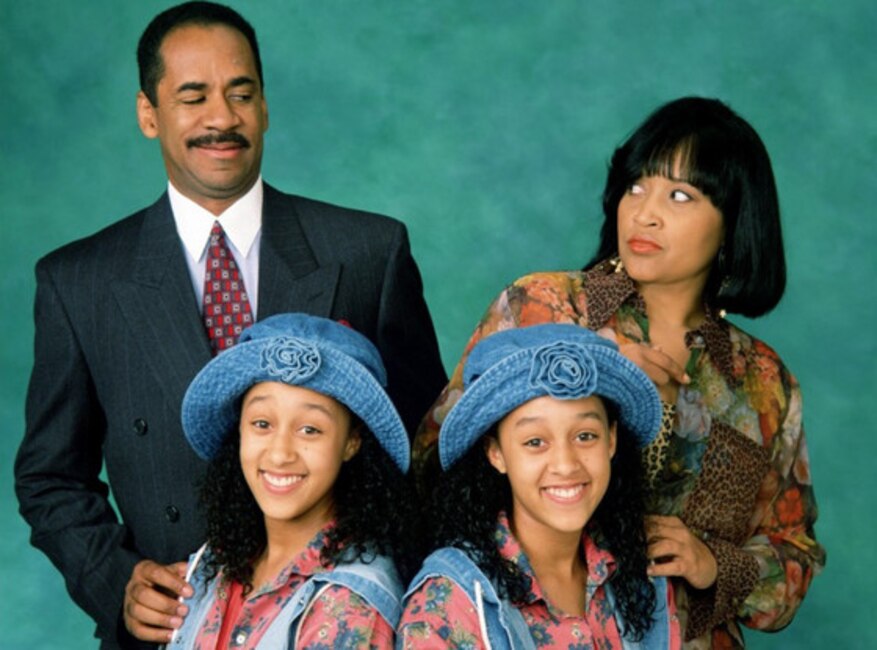 CBS
Sister, Sister
Twin stars Tia and Tamera Mowry have been vocal about their desire to revive their hit '90s sitcom, but they have a long road ahead of them if they hope to get it off the ground. "We're looking, right now, for a producer and a writer, someone who can kind of be a leader of the pack in regards to running the show," Tia recently admitted to Nylon. "I thought people would kind of be jumping on it, but it's a lot harder than my sister and I thought it would be. We're moving forward, we're taking those strides," she continues. "They're slow strides, but we're pushing as hard as we can to make people happy and make our fans happy."
Chances It'll Be Back: Five percent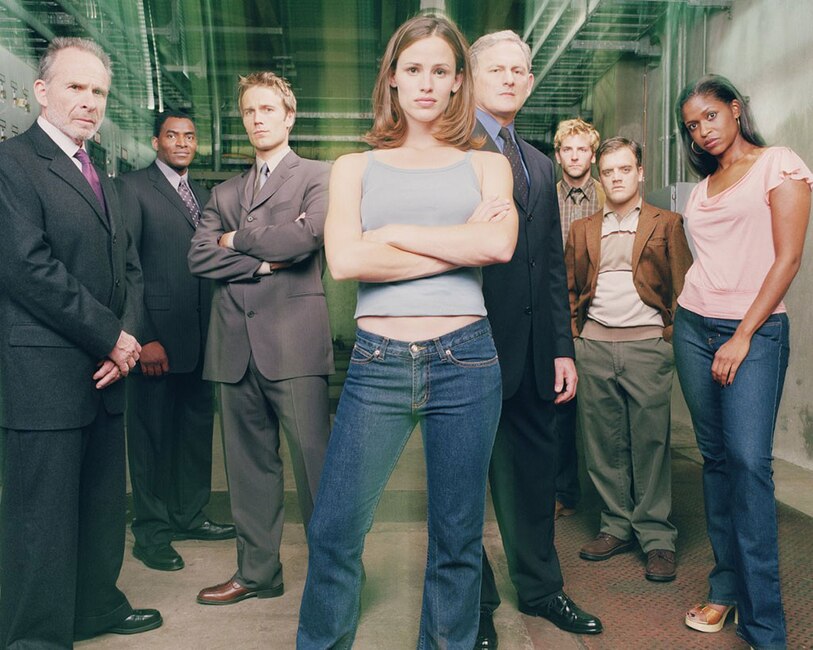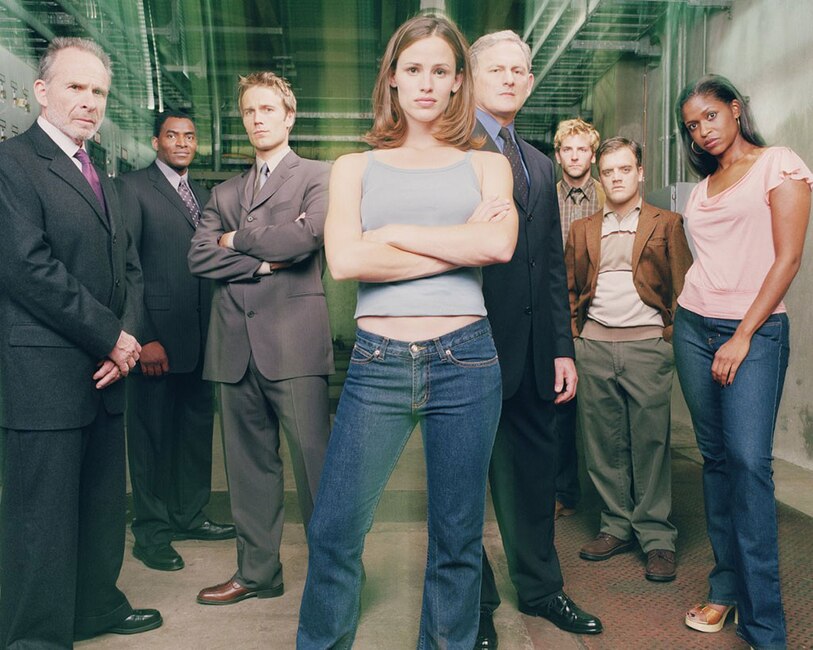 ABC
Alias
During a reunion of the ABC spy thiller's writer's room at the ATX Television Festival back in June, co-executive producer Josh Applebaum revealed that he'd discussed a possible revival with series creator J.J. Abrams. "It would be amazing to do it; we've even talked with J.J.," he said. "The right idea would have to come. We wouldn't want to do it unless it was absolutely perfect." For what it's worth, star Jennifer Garner has gone on record that she would return if Abrams did, but she didn't envision it happening any time in the near future. "I think J.J. Abrams has got his hands full. I don't see him turning around and rebooting Alias anytime soon," she said in a 2012 interview with website Fretts on Film. "If he was involved, I'm sure the rest of us would sign right up. We had a blast making that show and we're all still super close, so I'm sure you would find an eager group of participants right there."
Chances It'll Be Back: Ten percent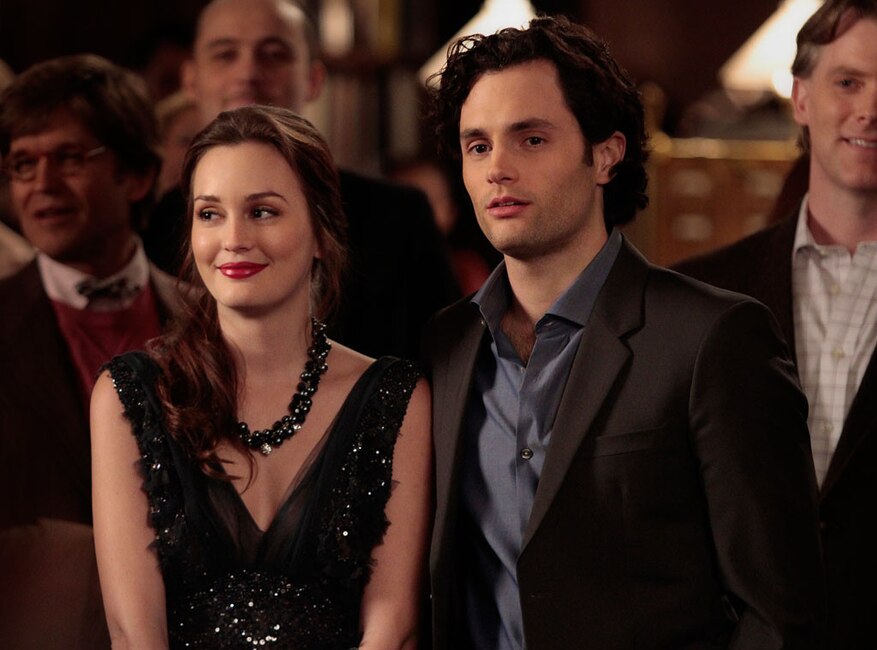 The CW
Gossip Girl
No real talks about reviving the classic CW series, which signed off with a questionable reveal of the titular character's identity in 2012 after six seasons, have taken place and even the show's cast is split on whether they'd be up for it. While star Blake Lively told Variety earlier this year that she'd consider it under the right circumstances, her former co-star Ed Westwick said it was a hard pass for him. "Nah, that's not gonna happen," he told Radio Times in May. "It feels like we only just finished! And I haven't done enough in between yet to feel like I could comfortably revisit it. And I did so much with that character — it's played out, man. It's done."
Chances It'll Be Back: Zero percent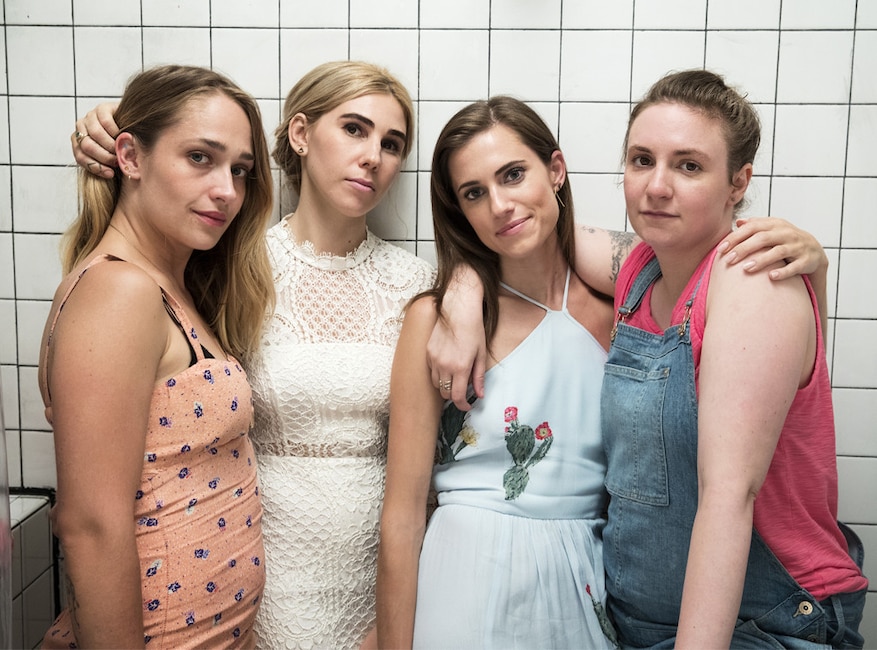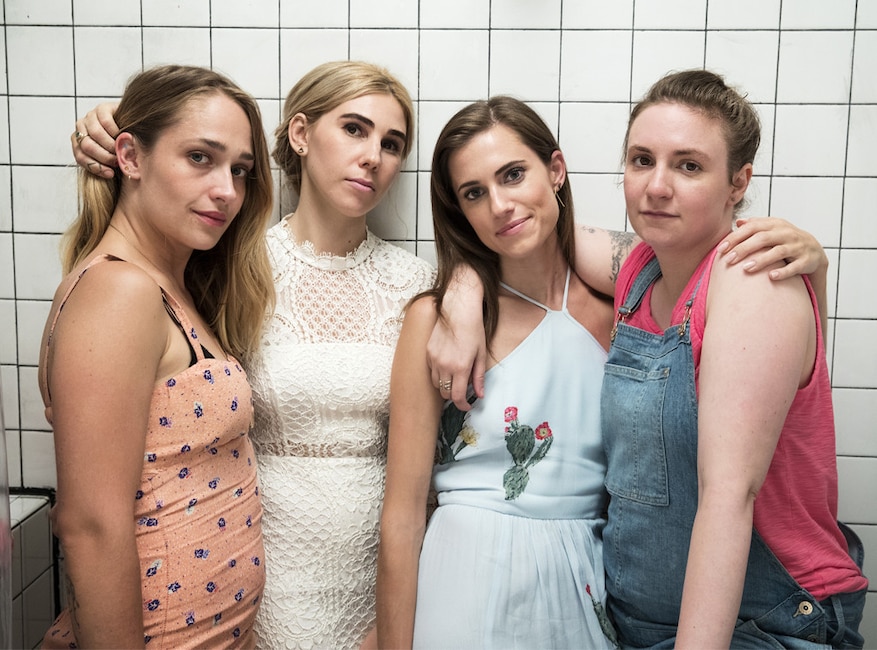 HBO
Girls
Yes, Lena Dunham's HBO comedy only just signed off earlier this year, capping off a six season run rather perfectly. (We still get choked up thinking about the dancing at Shosh's engagement party in the penultimate episode!) And no, no one is actively talking about reviving the series in any way, shape or form at the present time. However, Dunham has suggested that she hopes the show goes the Sex and the City route and returns some day with a follow-up film. "Oh, we're doing the movie," she told THR earlier this year. "I'd just want to leave enough space so that we are finding them in a super different place than we left them. But if HBO paid for two Sex and the City ones, they'd better pay for one of ours."
Chances It'll Be Back: 50 percent (But not any time soon.)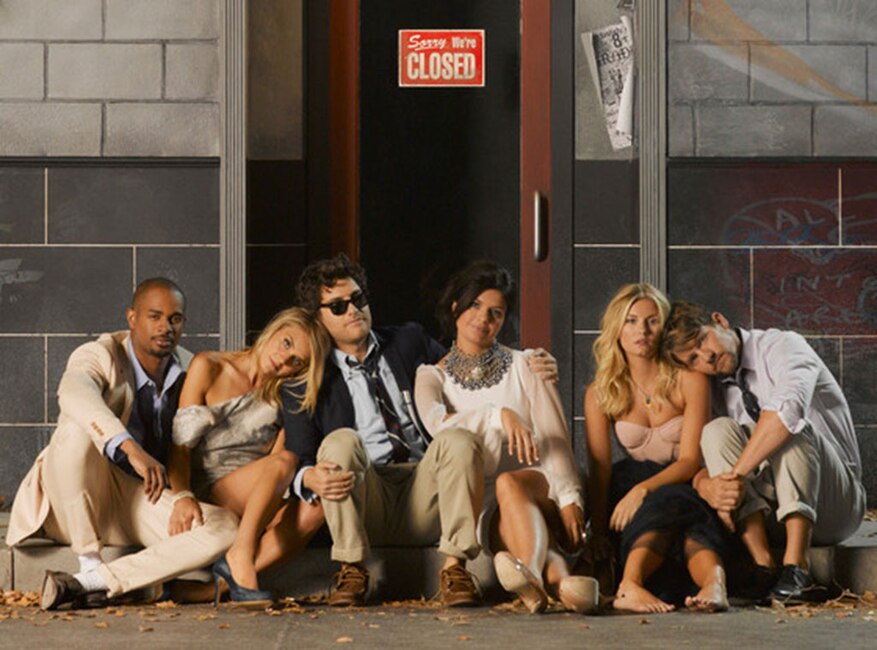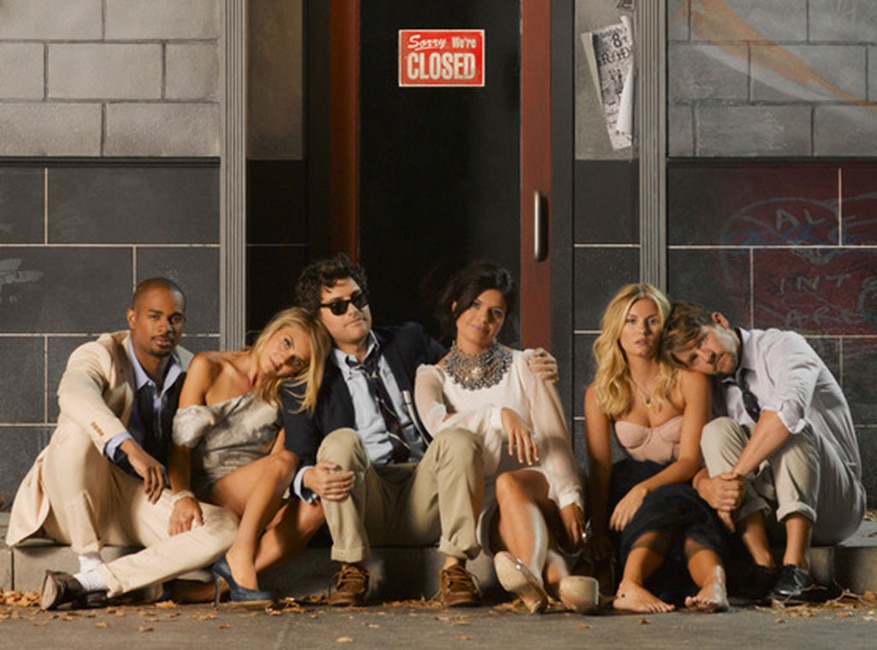 ABC/BOB D'AMICO
Happy Endings
Hope of a streaming service or cable network swooping in and reviving the beloved, but low-rated, ABC series has persisted ever since the network canceled it after three seasons back in 2013. But it's never amounted to much. The cast did gather for a live reading of a newly-written episode at Entertainment Weekly's EW PopFest in 2016, and it's highly likely that's all fans will ever get. "I don't think anyone wants to throw any money at us," star Eliza Coupe admitted to press while promoting her new Hulu series Future Man during the 2017 Television Critics Association summer press tour.
Chances It'll Be Back: Zero percent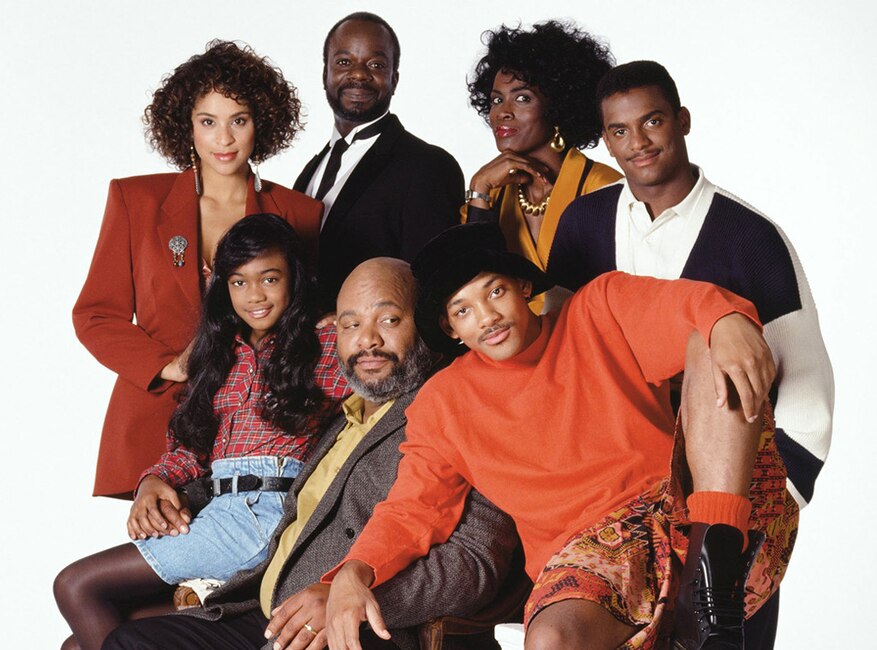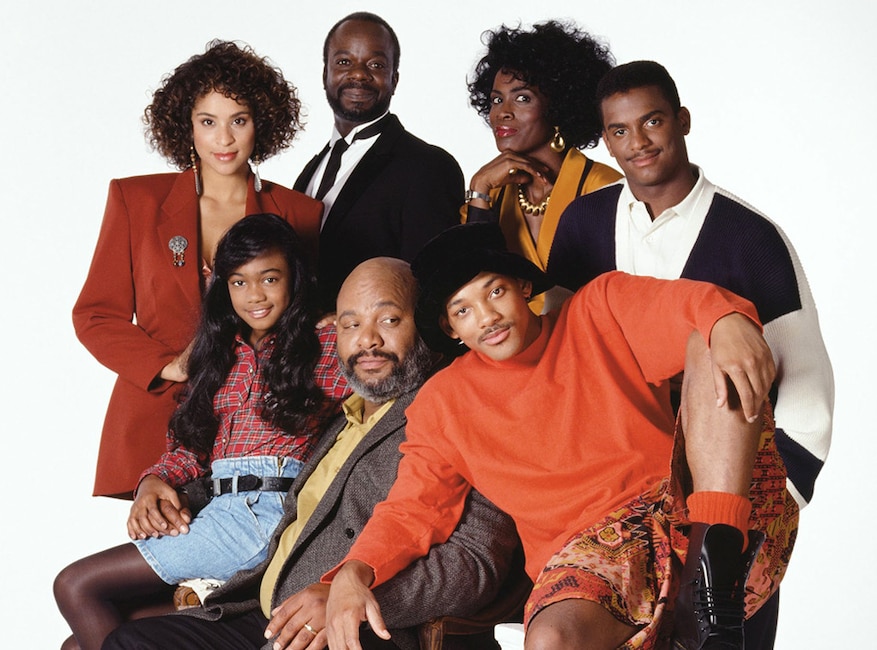 NBC
The Fresh Prince of Bel-Air
Fans have been clamoring for a revival of the beloved NBC sitcom, which ran for six seasons from 1990-96, for years, but star Will Smith has remained steadfast in his refusal to return to the star-making role. "I don't think ever, like pretty close to when hell freezes over," he told E! News in 2016. "Like we're going to leave that one alone." The 2013 death of James Avery, who memorably starred as Uncle Phil, likely solidified his stance.
Chances It'll Be Back: Zero percent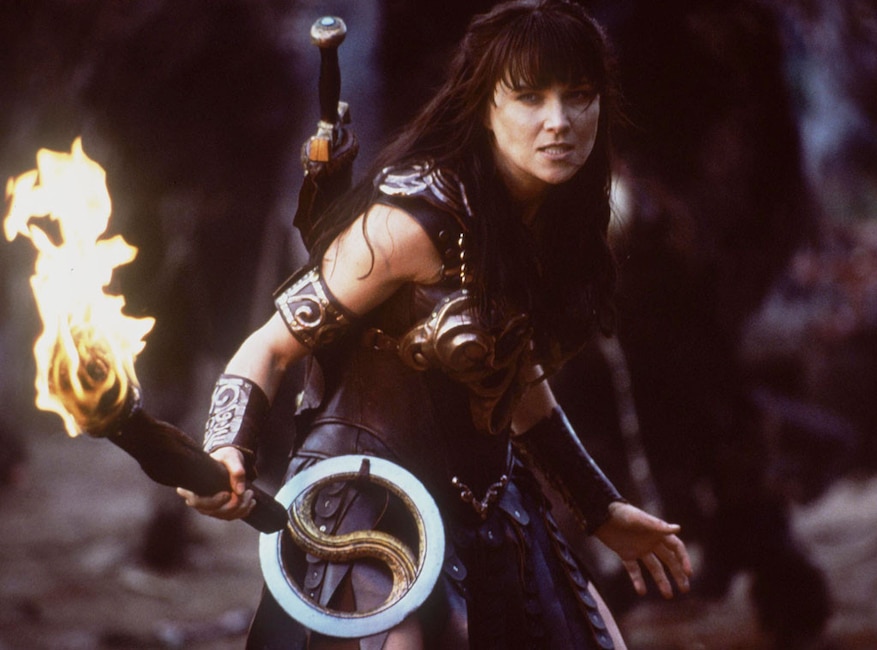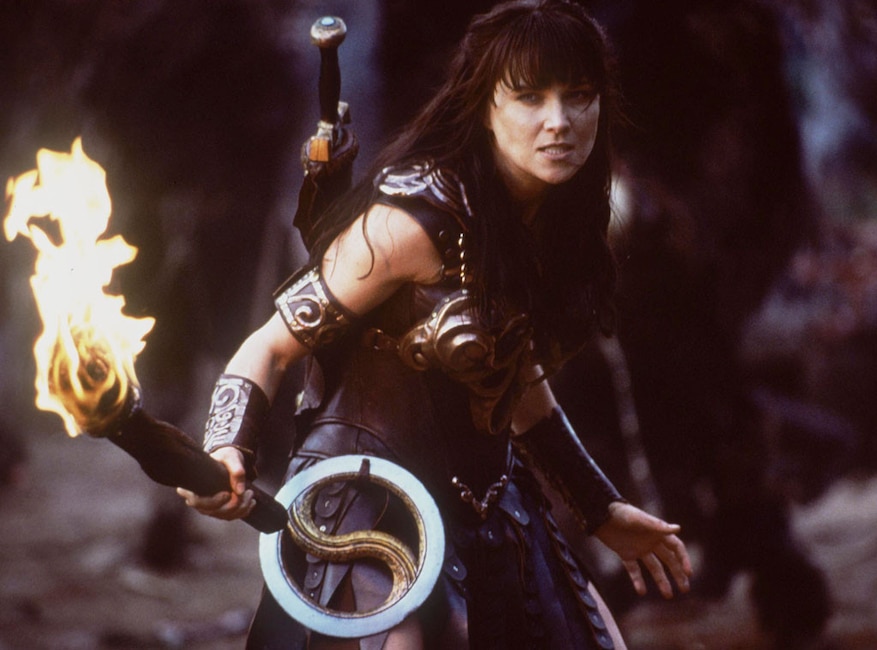 Universal International Television
Xena: Warrior Princess
NBC put plans into motion to reboot the beloved Lucy Lawless series, which ran for six seasons in syndication from 1995-2001, back in 2016, with a new actress taking over the title role. But when writer Javier Grillo-Marxauch departed the project in April of this year, things came to a halt. NBC Entertainment president Jennifer Salke confirmed with THR that it was dead. "Nothing is happening on that right now. We looked at some material; we decided at that point that it didn't warrant the reboot,"she said. "I'd never say never on that one because it's such a beloved title, but the current incarnation of it is dead." And if a reboot can't get off the ground, a true revival is probably even less likely.
Chances It'll Be Back: Zero percent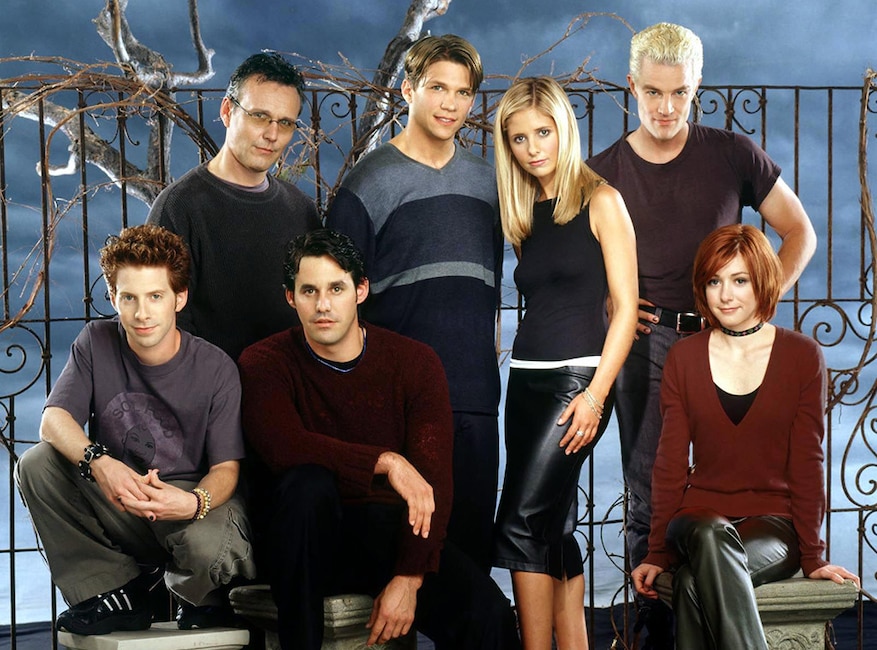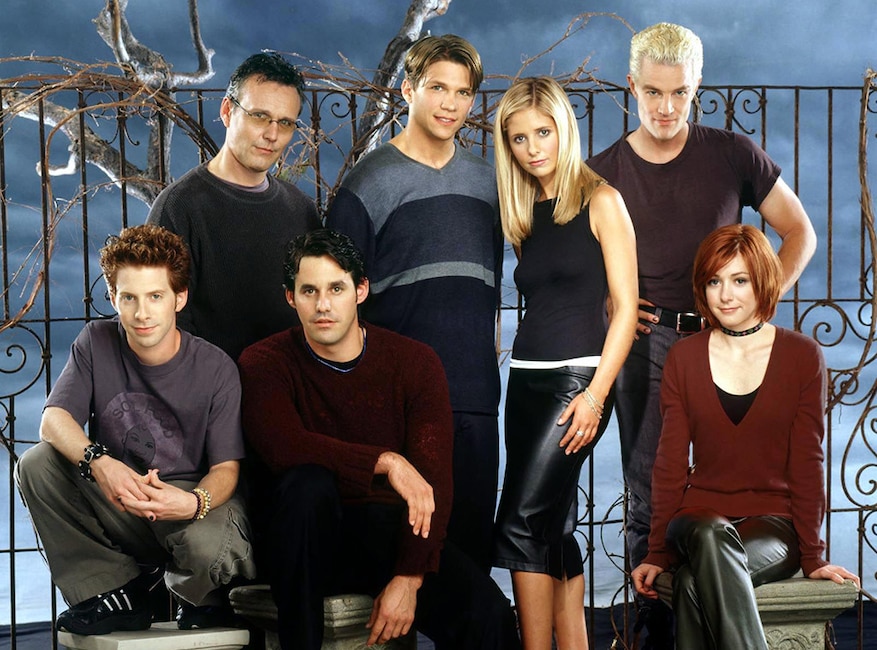 The WB
Buffy the Vampire Slayer
While no plans are in motion to revive the beloved supernatural coming-of-age series, which ran for five seasons of the WB before moving to UPN for two more, creator Joss Whedon has hinted that there's still story to tell, but doesn't seem too keen on revisiting the world. ""Everything sort of finds its way back somewhere," he told EW earlier this year. "I've been trying deliberately to move forward and do something a little bit different. But yeah, the great thing is everybody looks great, and the other great thing is the show is about growing up. If we did it with these guys, they'd be the age they basically are. They'd probably play a little younger because they can do that. But yeah, you'd see somebody going through their life at a different stage." Star Sarah Michelle Gellar, however, seemed pretty emphatically against tempting fate with a revival.
"At a certain point, when things are magical, you don't want to go back and Godfather III it—right?" she said. "I'm sure the fans are incredibly disappointed to hear that answer, but I think they'd be more disappointed if we created something and it didn't live up to the expectation because the expectation is so incredibly high. And I love that it can live in comic form and graphic novels. There are so many worlds it can live in."
Chances It'll Be Back: Zero percent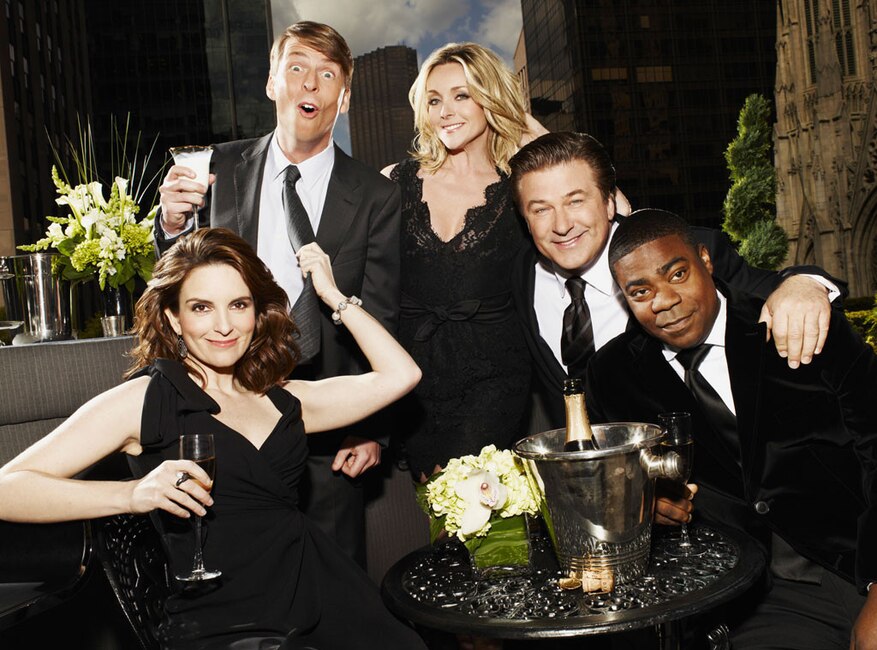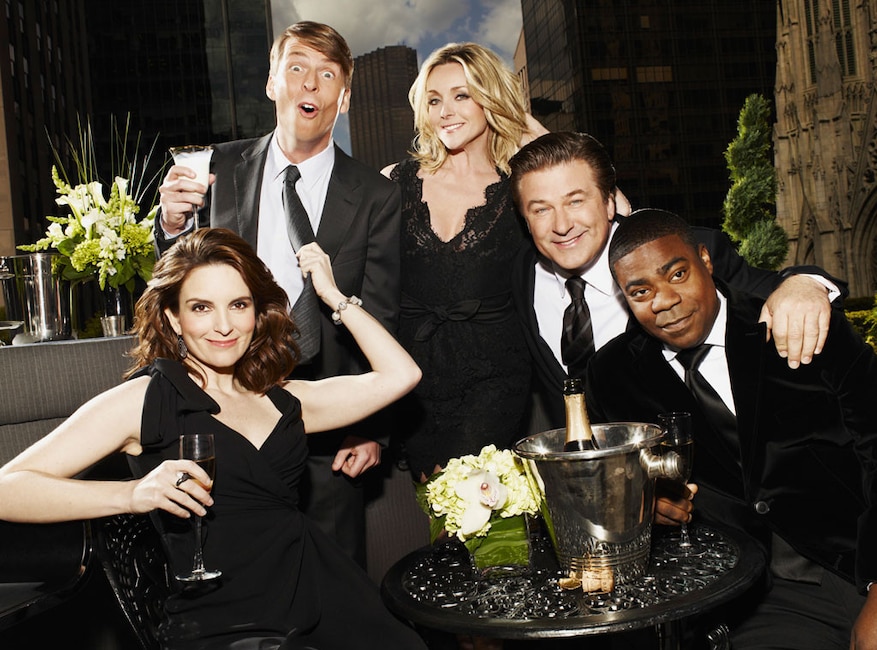 Art Streiber/NBC
30 Rock
NBC Entertainment chairman Bob Greenblatt has admitted that 30 Rock is high on his wish list of properties he'd like the network to revisit, admitting he's floated the idea by creator and star Tina Fey. "I'd say to Tina 'Hey, you think some more 30 Rock makes any sense?' She'd say, 'I don't know maybe,'" he told Deadline earlier this month. However, he insisted there was nothing in the works at the moment. And Fey has her hands full for the foreseeable with showrunning duties on Unbreakable Kimmy Schmidt.
Chances It'll Be Back: Ten percent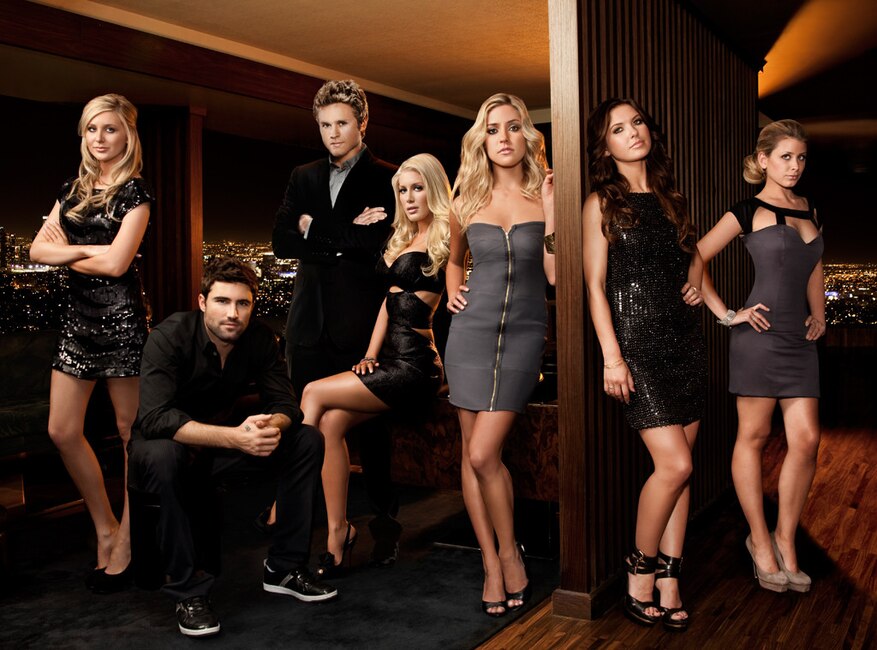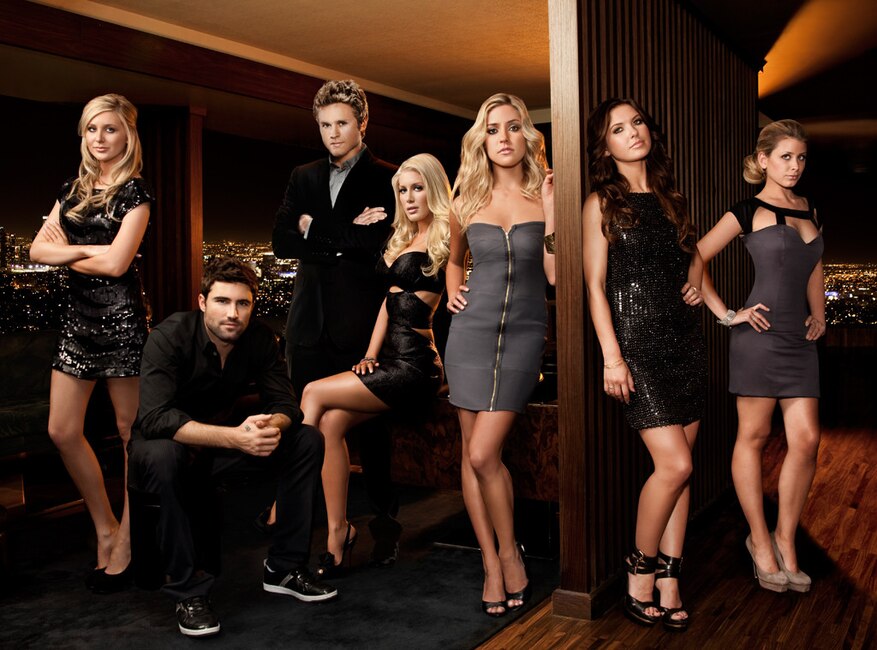 MTV
The Hills
While it might prove impossible to get Lauren Conrad, Heidi Montag, Whitney Port, Audrina Patridge and the rest of the crew from MTV's seminal reality series back in one room at the same time, most of the cast expressed interest in revisiting the series while celebrating the 10th anniversary of the show's debut last year. "I would definitely be down. I think it would be fun," Port told ET before stressing that "it would definitely be hard" to get everyone together. "It would be different." MTV's big celebration of the milestone only included LC, who appeared in a one-off special entitled The Hills: That Was Then, This Is Now—and that title should tell you everything you need to know about whether she'd ever be up for more.
Chances It'll Be Back: Zero percent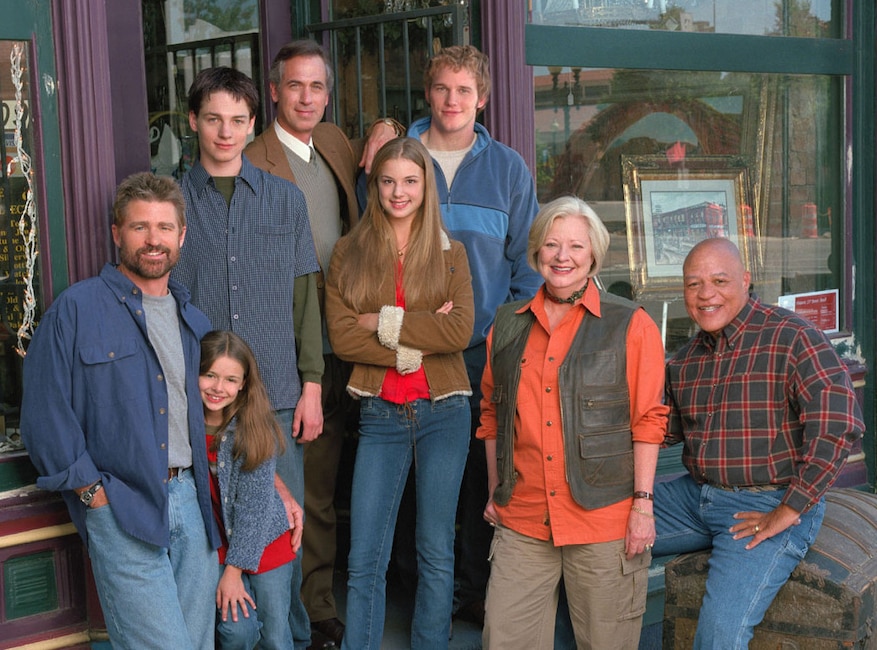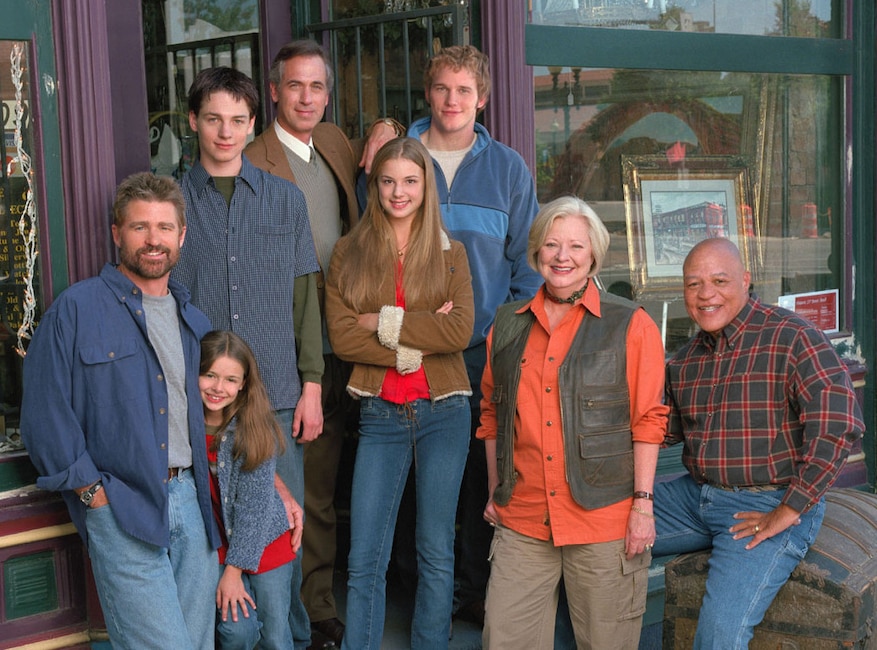 The WB
Everwood
When the cast of the beloved drama reunited at the 2017 Television Critics Association's summer press tour to celebrate the show's arrival on CW Seed, the network's streaming service, the possibility of a revival was discussed, with creator Greg Berlanti admitting that he hadn't given thought to what it might look like. "No one's asked," he said. "But I think we all would love to work together again." If we were betting people, we'd say that the show's performance on the streaming service very well might inform whether people start asking Berlanti soon.
Chances It'll Be Back: 15 percent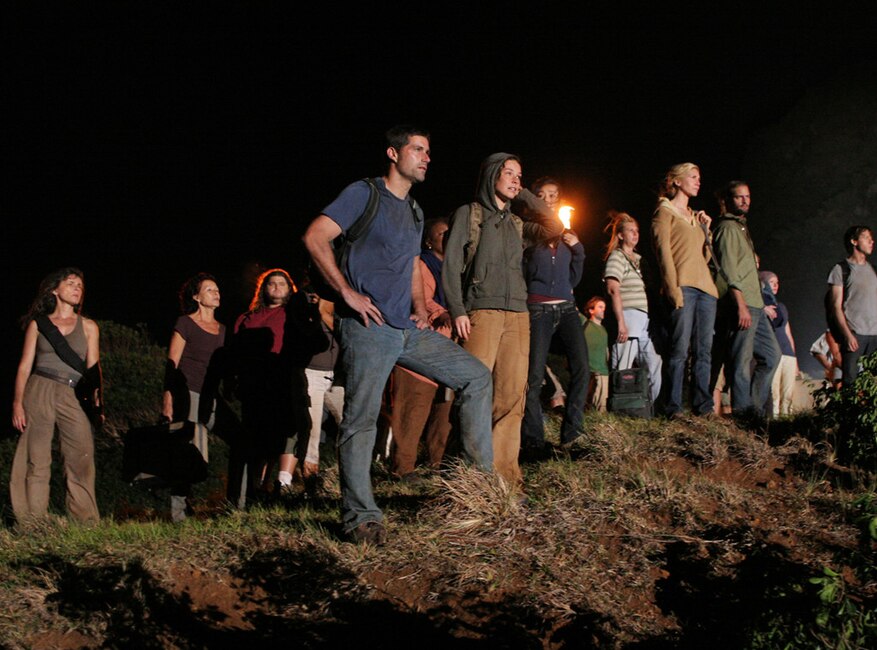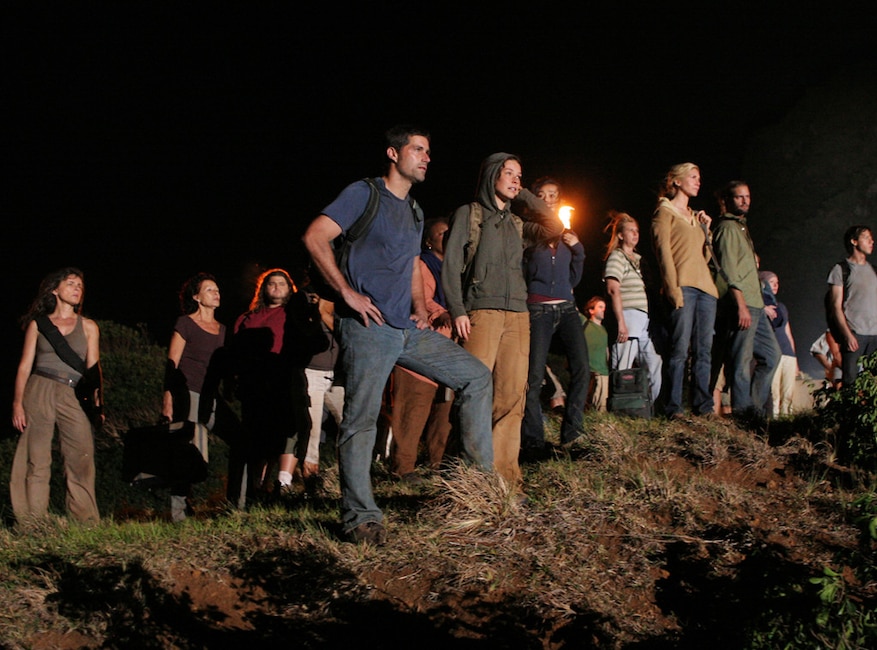 ABC
Lost
It feels like it's only a matter of time until ABC pulls a Jack Shephard and shouts "We have to go back!" While there are no currently no talks about reviving the mystery, the property was too beloved and the mythology too rich not to want to explore further. But the finality of the series finale would make it difficult to use the same cast of characters—or so one would think. Co-creator Damon Lindelof hopes that's the cast when the inevitable revival comes to fruition. "I've thought about it a lot," he told TVLine, admitting that he's both "curious" and "excited" about the franchise possibly roaring back to life. "[I] hope that when that happens, whoever is doing it, doesn't take the characters from the original Lostand put them in the new one. Because we worked so hard to end that show and to give [the survivors] some level of closure. I know there was some debate as to whether or not there was enough closure…"
Chances It'll Be Back: With it's original cast, zero percent. As a reboot, 95 percent.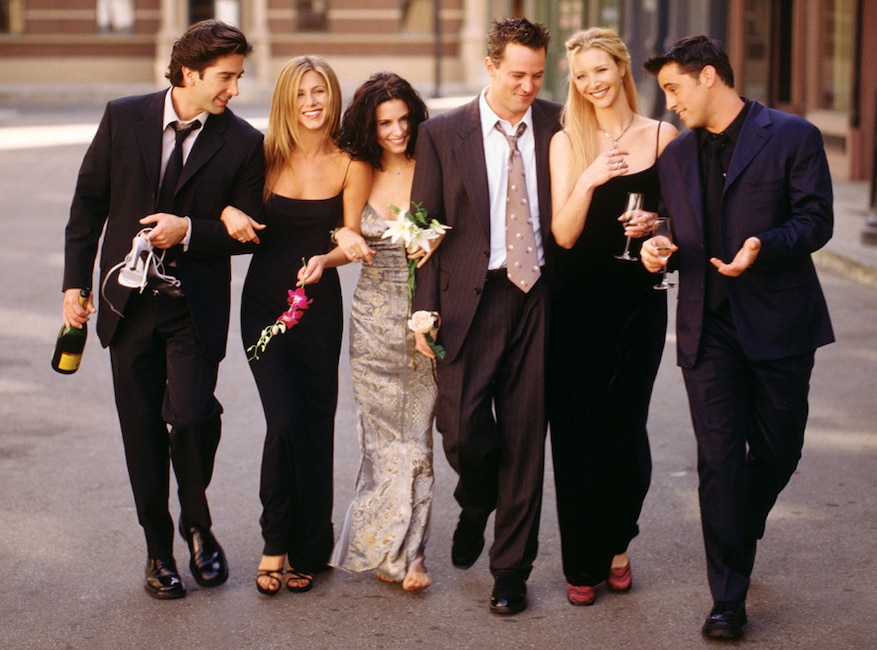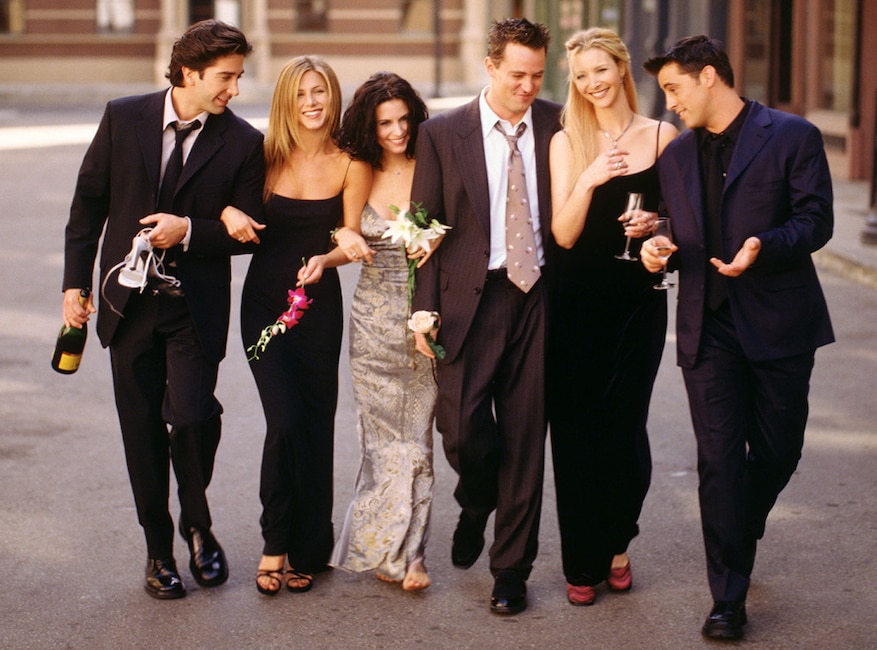 NBC
Friends
Every few months, a new report comes out that a revival of the beloved NBC series is imminent. And immediately after, it's debunked. While the love for the sitcom has never dissipated, with NBC probably willing to fork over whatever obscene amount of cash it would take to get Friends back on the air, co-creator Marta Kauffman has adamantly insisted that it'll never happen. "A show has a lifespan I believe, it has a lifespan like anything else, and there's no reason to continue doing it just because people miss the characters," she told Deadline in 2016. "Watch the old ones, there is no way we could win that. And there's no way it would be satisfying and it'll never happen. We'll never do it."
Chances It'll Be Back: Zero percent
Would you watch a Dawson's Creek revival or reboot?
Watch E! News weeknights at 2am E| 11pm P, only on E!