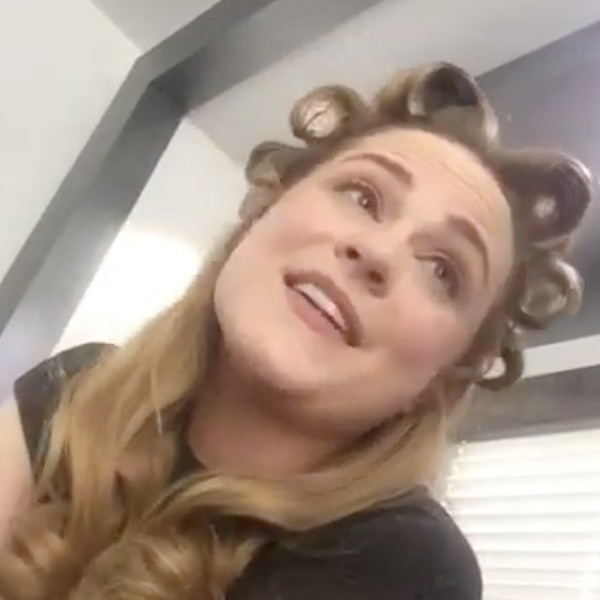 Bring yourself online, Dolores, and proceed to scary the hell out of us…
Evan Rachel Wood has long been a fan of Dubsmash videos and has apparently gotten her Westworld co-stars hooked as well. In their latest effort, posted on Instagram Friday, she sweetly lip-syncs a delightful tune from Disney's Frozen while Ben Barnes (Logan) makes a terrifying cameo. Talk about malfunctioning!
"#happythanksgiving I think Logan may have had just about enough this Sunday! #westworld @HBO #frozen @evanrachelwood @disneyfrozen @west.world," he wrote.
Last week, Wood and Jimmi Simpson, who plays her love interest William, channeled Pinky and the Brain.
He and Wood also demonstrated a fine, fine Outkast Dubsmash and spoofed I Love You, Man several weeks ago.
Other highlights from the Westworld cast Dubsmash collection include a clip of Rood and Simpson lip-syncing a scene from Kindergarten Cop and a serene video of them on the set of their show, posing near a beautiful waterfall, set to Enya's "Who Can Say."
"Hahaha! I guess I'm it. #DoloresAndWilliam #Onlocation #westworld #enya #waterfalls @jimmisimpson," the actress tweeted.
What do you say, can we get Anthony Hopkins in on the action next time?
Westworld airs Sundays at 9 p.m. ET on HBO.