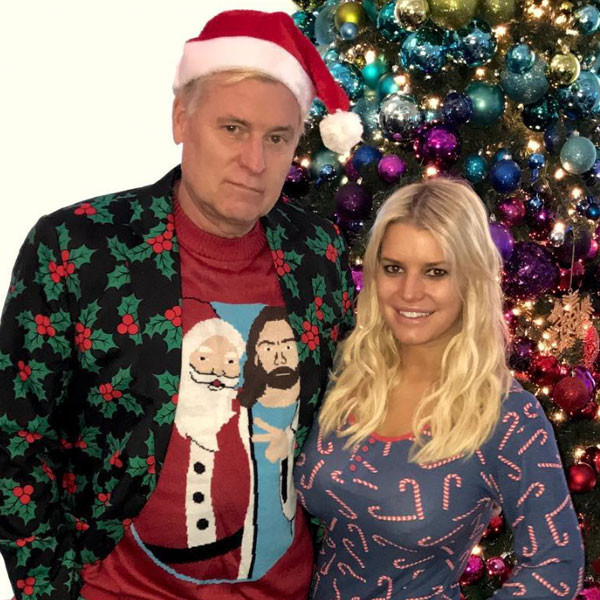 Talk about an unexpected cameo.
In tonight's episode of Vanderpump Rules, fans will see Tom Sandoval taking a break from making drinks at SUR to get back into modeling, and he's working with a familiar face for some reality TV fans to do it: Joe Simpson. Yes, Jessica Simpson and Ashlee Simpson Ross' dad, who is now a fashion photographer. 
In E! News exclusive sneak peek at Joe Simpson's Pump Rules' debut above, Tom and Tom Schwartz arrive at Joe's house for the photo shoot (bringing their own pack of beer, too!), with Papa Simpson extending a warm welcome to the two Toms. "You know, it's a bachelor pad, so make yourself at home!" 
As you can see, Schwartzy can barely keep his chill, whispering excitedly about being as Jessica Simpson's dad's house. "I remember being in college, just sitting on my couch, watching Newlyweds, watching Joe Simpson on TV," he explains. "And now, Tom hits me up, and he's like, 'I'm going to shoot with Joe Simpson.' Maybe, like, Jessica Simpson will pop out!" (How much do you want to bet he totally had that Rolling Stone cover of Jessica on his college dorm wall?) 
Alas, the two Toms eventually get over their excitement to discuss ongoing feud between Arianna Madix and Stassi Schroeder, and how it might impact the upcoming bachelor and bachelorette party in New Orleans. Watch the sneak peek above to see how they plan on handling any tension. 
In November 2016, it was reported that Joe Simpson had been diagnosed with prostate cancer, and in December, he posted an Instagram photo with Jessica on Christmas, saying he was "so thankful for my many blessings." His appearance on Vanderpump Rules was filmed in July 2016. 
Vanderpump Rules airs Mondays at 9 p.m. on Bravo. 
(E! and Bravo are both part of the NBCUniversal family.)