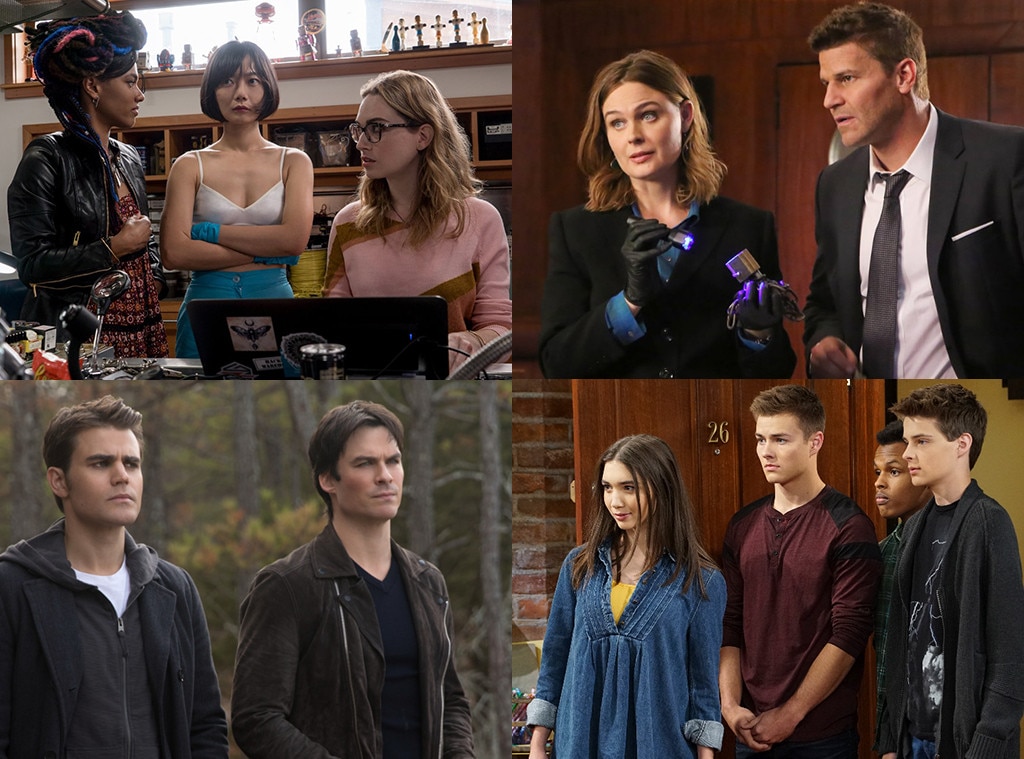 Netflix/Fox/Warner Bros./Disney
The end is here. 
Not only is this the final set of polls in our TV Scoop Awards tournament (thank the TV gods), but it's also all about endings. This final round is all about the cancellations that broke your heart and the series finales that also broke your heart, but on purpose. 
Last year, MTV's Faking It took home the title of most heartbreaking cancellation (RIP), and best series finale is a new category for 2017 inspired by just how many shows said their goodbyes this year, and how many more will say goodbye over the next year. Basically we're never going to stop sobbing, but it's fine. 
Once again, all polls close Friday, June 30 at 5 p.m. PT. 
You can now vote in each of the following categories: Best Comedy, Best Drama, Best Drama Actor, Best Drama Actress, Best Comedy Actor, Best Comedy Actress, Best Female Breakout Star, Best Male Breakout Star, Best Couple, Best Kiss/Sexiest Moment, Best Reality or Talk Show, Best Reality or Talk Show Star, Best Shocker, Most Enraging Shocker, Best Musical Moment, Best Fight, Saddest Death, Saddest Actor Exit, Best Villain, Best Guest Star, Best Fandom, Best Cast on Twitter, Best New 2016/2017 Show, Most Anticipated 2017/2018 Show, Most Heartbreaking Cancellation, and Best Series Finale. 
Feel free to vote as many times as you want for as many nominees as you want. Now get to voting and have fun!