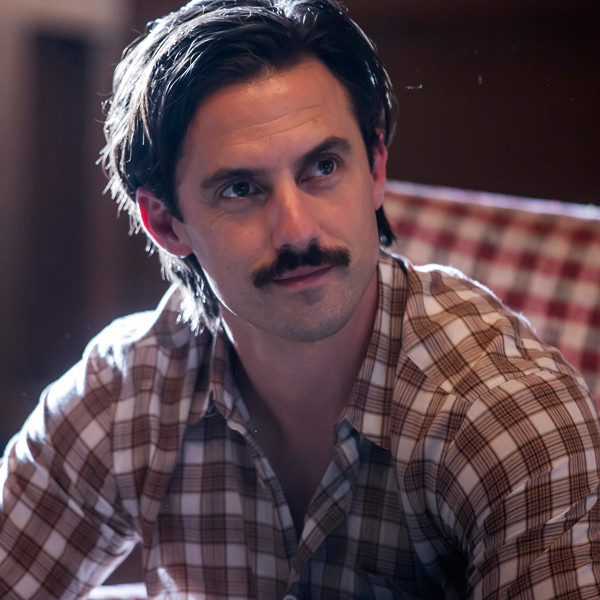 This Is Us is about to get real chaotic. 
The cast of everybody's favorite new show took some time out of their busy day of reacting to Golden Globe nominations to fill E! News in on what's coming up on the NBC drama, and we're now finding ourselves wishing we could immediately fast forward to January 10. 
First, the best news: Milo Ventimiglia will be taking off his clothes again. 
"Yeah, yeah, and Jack's backside too!" the star, who was strangely not nominated for a Golden Globe, said when E! News' Erin Lim asked if we'll be seeing his abs again. "As [creator] Dan Fogelman says, 'you're welcome, America.'"
On a more serious note, the midseason premiere—and only the midseason premiere—will tell us what is to become of Toby (Chris Sullivan) after his heart attack. These stars aren't saying a thing. 
"I can tell you that the next episode picks up where we left off," Mandy Moore told us, and Ventimiglia couldn't give us much more than that, adding, "No, he can't be off the show, but you gotta wait. You just gotta wait." 
Chrissy Metz, meanwhile, could only reiterate that we will find out what happened to Toby when the show returns. Basically, they are all very good at keeping viewers unspoiled.
Moore was at least able to spill on what's coming up for Rebecca and Jack in the back half of the season, revealing viewers will see a slightly new time period of their lives. 
"We're going back in time and it's when we find out that we're having triplets, and we're not just having one baby, so chaos ensues from there, obviously," she said. "Our whole world is sort of flipped on its head." 
And as for that other devastating event we're trying to pretend isn't happening—Jack's eventual death—Ventimiglia said we should just keep on pretending for now. 
"I honestly feel like people should just put it out of their minds," he told us. "I'm not going anywhere, Jack isn't going anywhere…Live in these moments of him being with his family, and his family being with him, and the memory of all that. And then when it does happen, just get ready."
Clearly, he hasn't realized we will never, ever be ready for that.
This Is Us returns with new episodes on Tuesday, Jan. 10 at 9 p.m. on NBC.
(E! and NBC are both part of the NBCUniversal family.)