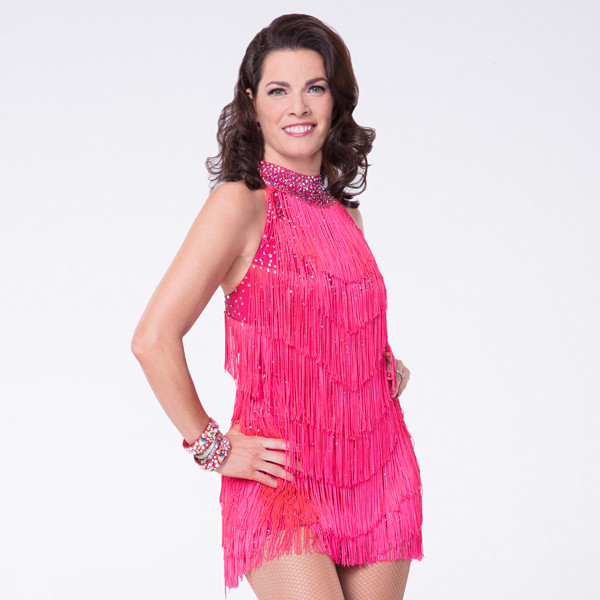 It only took 24 seasons, but Nancy Kerrigan can finally cross "Join Dancing With the Stars" off her bucket list.
The Olympic figure skating legend will be competing for the mirror ball alongside pro Artem Chigvintsev in the upcoming new season of the long-running ABC competition, and as she tells it, she's been waiting for this day since the show debuted in 2005.
"I mean, I've wanted to since the beginning," she told E! News after the season 24 cast was revealed on Good Morning America. "So it's just scheduling and wondering if my body can hold up because I've been falling for 40 years."
Despite all the years she's had to wait for her chance to enter the ballroom, she's remained a faithful viewer of the show. "I'm thrilled. I've been watching the show since the beginning," she told us. "Huge fan. We all watch it together with my kids. We've been watching Artem and I'm excited because he's great, a good choreographer."
Artem seemed equally as excited to be partnered with the two-time Olympic medalist. "I've mentioned this before, I've never had an athlete before in my life as my celebrity partner in the show. This is the first time and I'm super thrilled," he gushed. "I feel like athletes have such a great advantage on Dancing With the Stars because they know how to deal under pressure and they know what it takes to achieve the results."
He's not wrong. Dancing With the Stars has seen eight athletes, from varied disciplines, take home the mirrorball—including Nancy's former Team USA team mate at the 1992 Winter Olympics, Kristi Yamaguchi, who won season six.
For more from Nancy and Artem, including which dance they're most apprehensive about, be sure to check out the video above.
Will you be Team Nancy with DWTS returns? Let us know in the comments below!
Dancing With the Stars season 24 premieres Monday, March 20 at 8 p.m. on ABC.