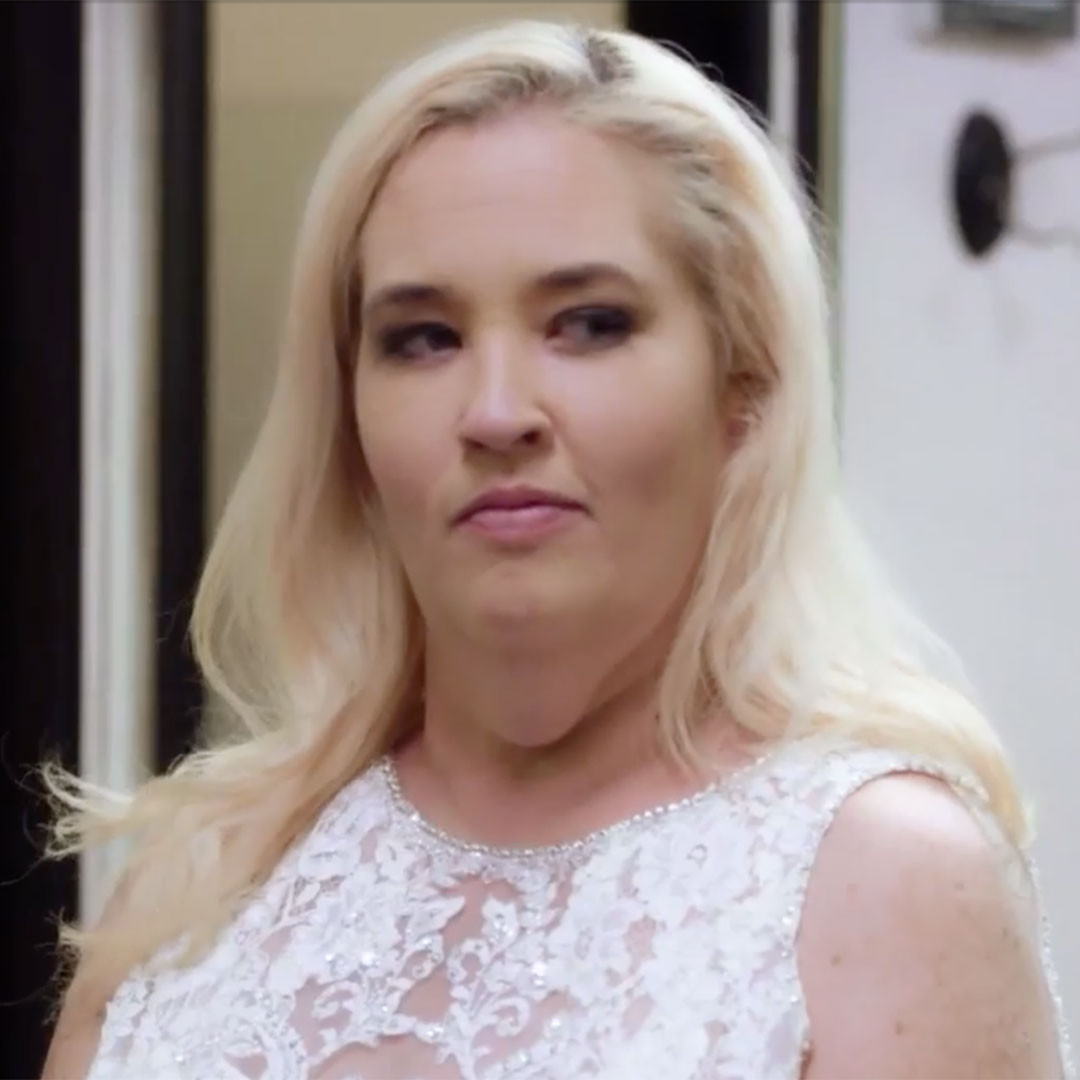 June Shannon is denying rumors that she allegedly wore a fat suit to conceal her weight loss before the premiere of her new WE tv show Mama June: From Not to Not.
The 37-year-old mother of four, who rose to fame with her youngest daughter's show Here Comes Honey Boo Boo, made her comments on iHeartRadio's The Domenick Nati Show Friday. That day, she showcased her slimmer figure on TV for the first time, on episode three of Mama June: From Not to Not. Before the show premiered two weeks ago, she kept away from the spotlight so photos of her transformation would not leak online.
"Definitely did not wear a fat suit," June said. "I was fat."
The reality star, who weighed 460 pounds at her heaviest, kick-started her weight loss with gastric surgery in 2015. She said on The Domenick Nati Show that she also had a tummy tuck, a breast lift and excess skin removed from her arms and her neck. She added that she did not plan on having more plastic surgery. 
With the help of a trainer, she embarked on a new diet and fitness plan to fit into a 4 dress to show off her new body at her ex Mike "Sugar Bear" Thompson's February wedding to his new girlfriend.
"I never had like an ideal weight in mind," she said on The Domenick Nati Show. "I'm pretty much happy where I'm at right now."
June's daughters Alana "Honey Boo Boo" Thompson, 11, and Lauryn "Pumpkin" Shannon, 17, initially did not support her weight loss efforts but later joined her in her healthy eating and fitness plan.
"At first, we didn't want to participate in the fact that she was eating healthy and things like that," Lauryn told E! News exclusively. "But as I went along, we could tell that she really needed the support so me and her both decided that it was just something that we needed to do what support her. So we did the meal plans with her."
"I do encourage them to lose weight but I mean, they're teenagers," June said on The Domenick Nati Show.