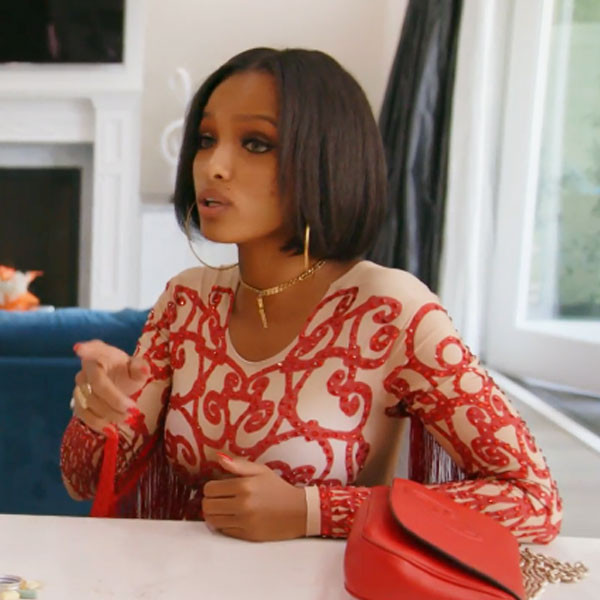 LoLa Monroe is taking sides!
On this week's episode of The Platinum Life, the fallout from Crystal Smith's incident in Mexico is major and it's forcing people to choose sides. Especially LoLa, who is worried about what Crystal and Asiah Collins' drama will mean for her album release party.
"I get how the s–t goes, but these just can't be one of those times. It's just too much at stake," LoLa explains after questioning Crystal about the drama in Mexico. "What I'm saying is, at the end of the day we all have businesses. I can't mix the drama into it."
Crystal isn't too happy about LoLa questioning her and her ability to not start a fight during her event. "I'm sitting here telling you right now that I'm not here for that," Crystal shared with her. "Now if she wants to go outside, if she wants to handle whatever, then I will have to act accordingly."
But LoLa still isn't convinced she can behave herself. "I'm not coming to you as if you're the problem, I'm having a conversation with you as my friend," LoLa shared.
If you thought Crystal was mad before, you ain't seen nothing yet. "F–k all that. Y'all gotta stop making me out to be the person with the f–king problem," Crystal shared. "I don't have a problem with nobody, they got a problem with me. So you want it, run it. Other than that, stop talking to me about it."
See all the action in the clip above!
Watch a brand new episode of The Platinum Life Thursday at 10 p.m., only on E!