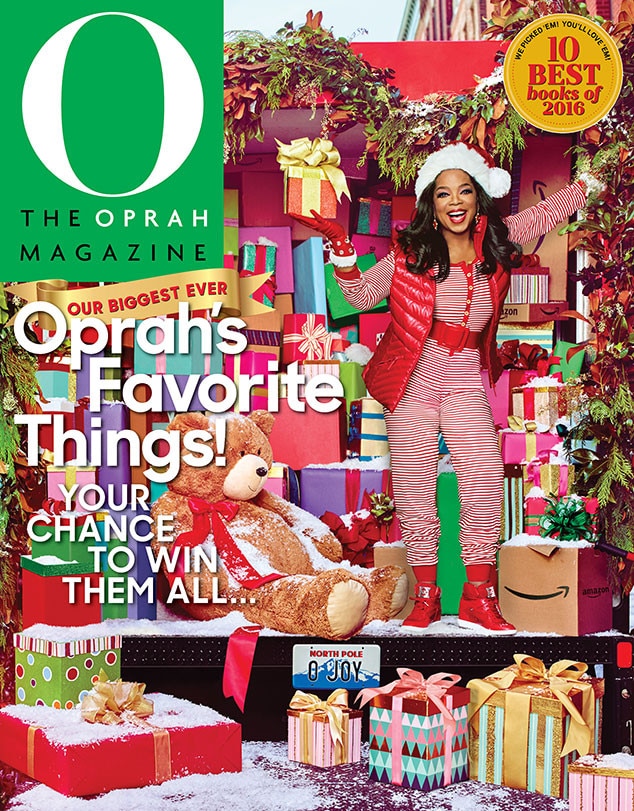 Ruven Afanador
It's that time of the year again! 
Purveyor of all things favorite Oprah Winfrey just released her annual gift-giving guide, and boy will it cost you a pretty penny. Never one for subtlety (and that's why we love her), the media mogul went bigger than ever by including 104 items for the 2016 edition of Oprah's Favorite Things. 
Tucked into the pages of O, The Oprah Magazine's December issue is a menagerie of gadgets and gizmos, in Winfrey's words, "You never knew you always wanted." Take, for example, a $ 165 chocolate and vanilla cake with a potted poinsettia plant as a topper; or a $ 400 blanket for your pooch with a hand-drawn portrait of its face on it. Emphasis on things you never knew you always wanted…
Ruven Afanador
There's also quite a few practical items Oprah fawns over, like an extra cozy vest perfect for that winter chill ($ 119) and a collection of the 62-year-old's favorite bottle of wines ($ 99), because no holiday season is complete without a buzz induced by your less-than tolerable family members. 
If you're looking to follow in the billionaire's footsteps, she also shared a few items that she personally uses on the regular. Look no further than her prized coloring books. Winfrey loves the popular de-stressing activity so much, she included three on her list! Then there's her signature cherry red lip color and cheek stain from Edward Bess, which can be all yours for $ 65. 
Ready for that grand total yet? Drumroll, please! 
If you're looking to purchase every single one of Oprah's favorite things, it'll cost approximately $ 11,555. Thank goodness for holiday bonuses!