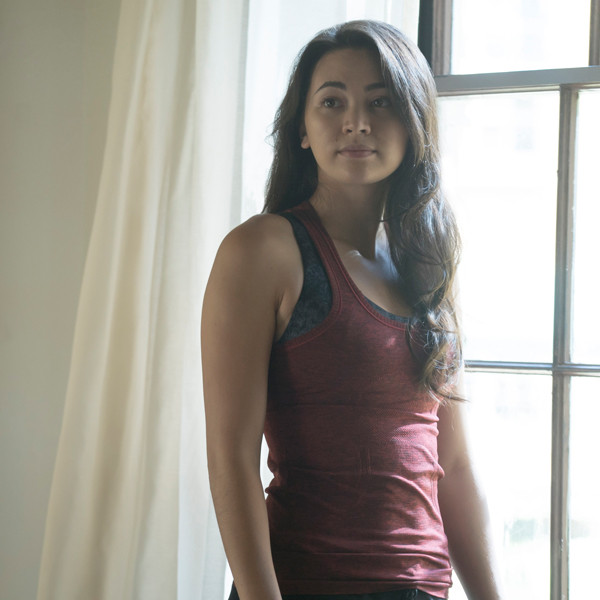 There's a new kick-butt woman in the world of Marvel TV shows and movies—you have the latest Netflix superhero series Iron Fist to thank for that.
The fourth in Netflix's Marvel shows, Iron Fist introduces viewers to Danny Rand (Finn Jones), a billionaire expert martial artist who has been missing for years, but when he returns he has the ability to call upon the fiery Iron Fist (hence the name). And he's not fighting alone: Colleen Wing, played by Game of Thrones and Star Wars: The Force Awakens veteran Jessica Henwick, is by his side, kicking ass in her own right.
While the show may have some issues, plenty have already flocked to Henwick's Colleen Wing. "I think I really bring just a cool, badass, multi-faceted Asian character," Henwick told E! News about her contribution to the Marvel TV universe.
"My favorite part about Colleen? There are just so many things about her that I love, but I have to say the fight scenes are great. Those are a lot of fun to film," Henwick said. "I love how real she is, she just reminds me of me in so many ways. I think she has a great character trajectory of Iron Fist and going into Defenders as well, and she has lots of secrets I think the audience will be surprised by."
Get to know Colleen Wing in the video above.
All episodes of Marvel's Iron Fist season one are now streaming on Netflix. The show also stars Jessica Stroup, Tom Pelphrey, David Denham, Sacha Dawson, Ramon Rodriguez and Rosario Dawson. Henwick will appear alongside Netflix's other Marvel heroes from Daredevil, Luke Cage and Jessica Jones in The Defenders.