There's just something special about Kathie Lee Gifford and Hoda Kotb.
Today marks their ninth anniversary co-hosting together on the Today Show, and over those years they've truly brought something unique, not only to our lives but to each other's lives, too.
They've made us laugh until our stomachs ached. They've hit home with some real words about family, life and getting older. And they've made us cry while opening up about certain life experiences—both happy and sad.
Today is one of those happy-cry days.
Though Hoda still hasn't officially returned to the Today Show as she continues spending time with her baby girlHaley Joy, she made sure to call in for the co-hosts' anniversary and share an emotional, heartfelt message.
"I want to say something to you, Kath, on our ninth anniversary, my life has changed so profoundly since I met you," she said, holding back tears over the phone. "I told you this before, but I cannot believe the path my life took after our lives intersected. So for every single day of the nine years, I love you."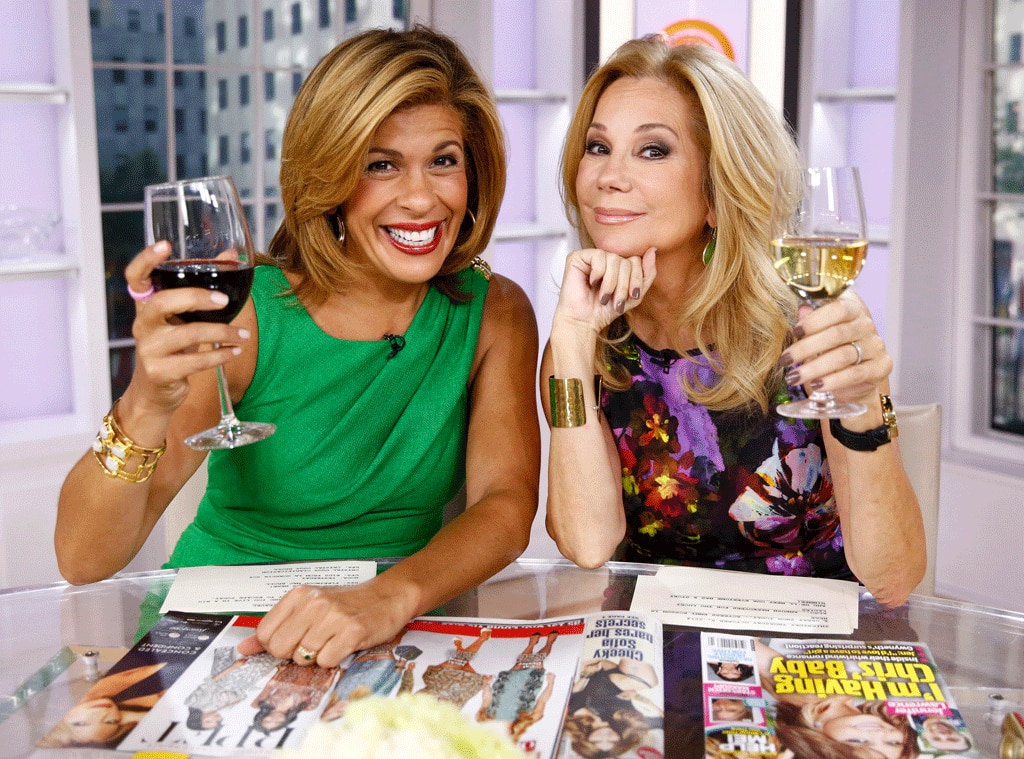 Peter Kramer/NBC/NBC NewsWire via Getty Images
Of course, Kathie Lee couldn't help but well up over the sweet words. "I think she said I love you. I hope that's what she said," she responded through tears and laugher.
"You've changed mine, too, Hoda. Honestly," she continued. "I have been blessed in my life two times to work with the most extraordinary people in the world and it just keeps getting better, and I love you and come home to us soon, OK, baby?"
"I will," Hoda promised. "I love you Kath. I love, you Reg," she added. Regis Philbin is filling in for her today.
Meanwhile, the new mama continues to stay at home with her daughter who she adopted on Valentine's Day and announced the news on the Today Show a week later.
She told Kathie Lee and Regis, "I am loving it. I've had a little bit of sleep here and there, but I have to tell you, like, I have never—I've never in my life felt the way I'm feeling right now. And I want it—like, every day I say, 'Let this last forever. Let today last forever.' And tomorrow comes and tomorrow's better than the day before. And it keeps going and going."
We are so happy for her! And a big congratulations to the gal-pals for nine amazing years together!