Love is in the air…but it isn't all roses.
"The astrology of February has the romantic potential to make you to ask, 'Will the gap between what I want and what I have send me on a downward spiral or encourage me vigorously find what my heart desires?'" spiritual advisor Lisa Greenfield told E! News. "Each person has to choose love over fear several times and in different ways over the next few weeks."
Letting go of your fears is not easy, but communicating your wants and needs is the only way to a sustainable relationship, with yourself and others.
"When you pay attention to your own blind spots and triggers, rather than putting your partner in the hot seat, you can survive disappointment," she continued.
It seems counterintuitive to focus on yourself during the romantic month, right? Well, according Lisa, it's only when you feel and look good will you attract everything you desire.
Check out what that means for your horoscope and wardrobe below!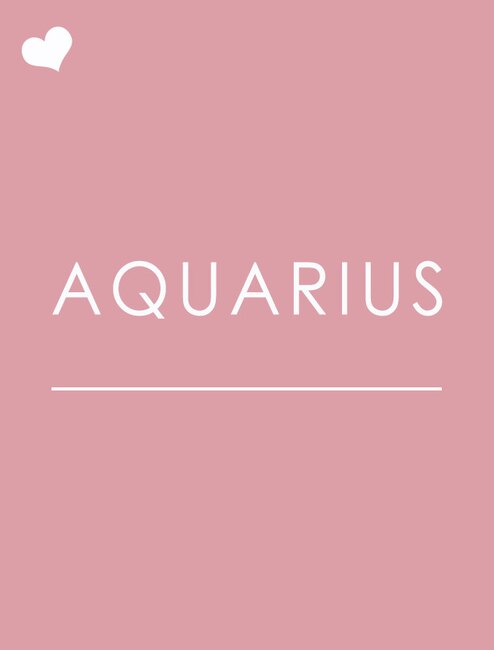 JANUARY 20-FEBRUARY 18
This month has so much going on for you that it's best to slow down. This isn't easy for your racing mind and big heart, but honestly, these big new changes require thoughtfulness so you don't fall back on old habits. Know your values, check in on what's important to your partner and then see what works. When you get creative instead of fearful, you find that all of a sudden new inspiration pops in to put you back on solid ground—sexy, sensuous. Time to adjust because it's too intriguing to ignore…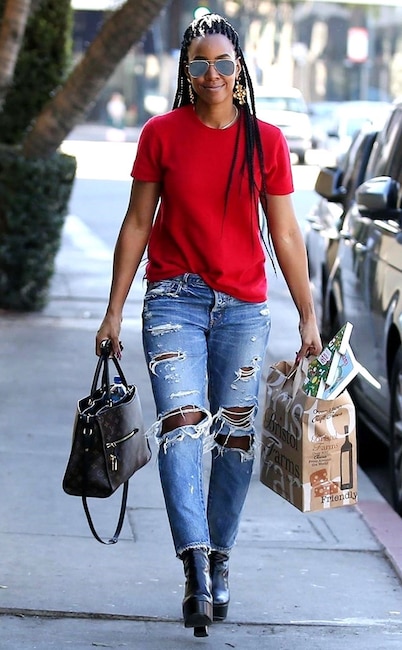 Poersch / BACKGRID
Happy Birthday, Aquarius!
Style: Casual Comfort
You need to slow dow and relax, as does your wardrobe. It's time to invest in standout basics, like Kelly Rowland's red T-shirt and denim.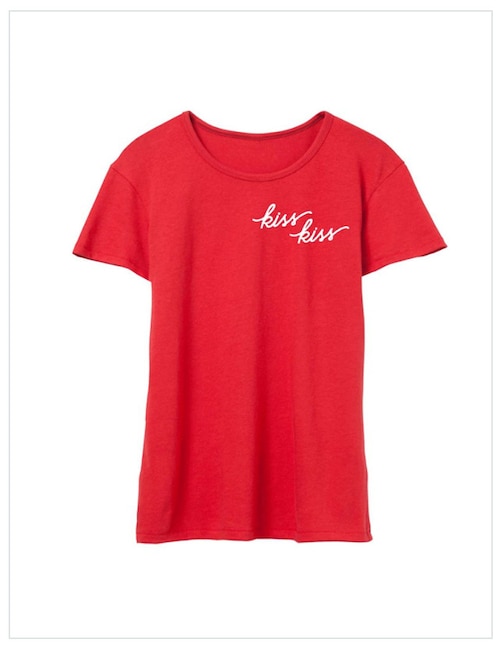 ILY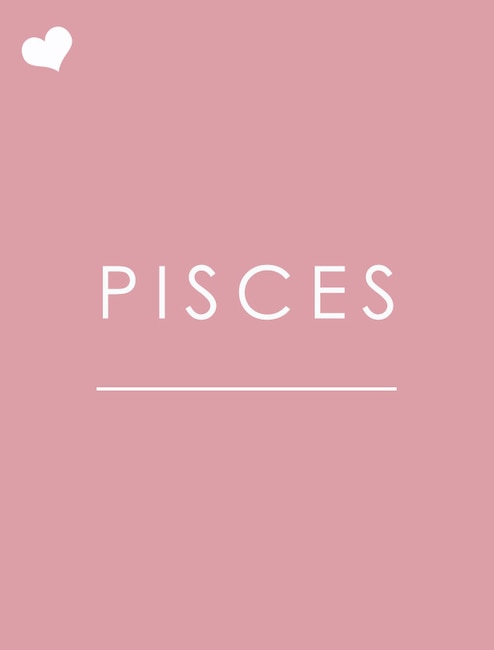 FEBRUARY 19-MARCH 20
When you let your guard down, you will receive in abundance, while showing others what a bundle of devotion you are. You can enjoy what's offered even when it doesn't all come from the one you wished it would. Single or partnered you still have one job, take inventory of the good and let it crowd out any negative thoughts. A balanced view is the way the expansion you desire.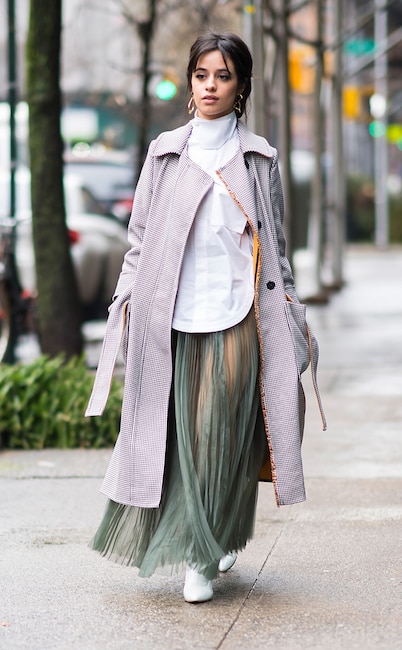 Gotham/Getty Images
Pisces
Style: Sheer Layers
It's time to dress with abundance. Adding a sheer maxi skirt like Camila Cabello's to your wardrobe will make any outfit standout.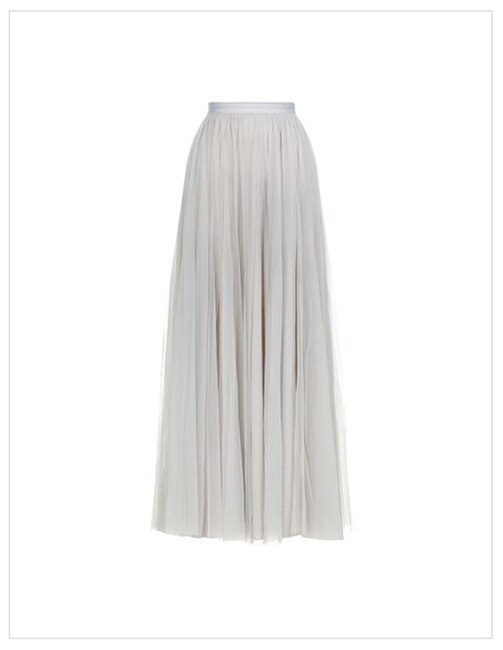 Needle & Thread
Tulle Maxi Skirt, $ 189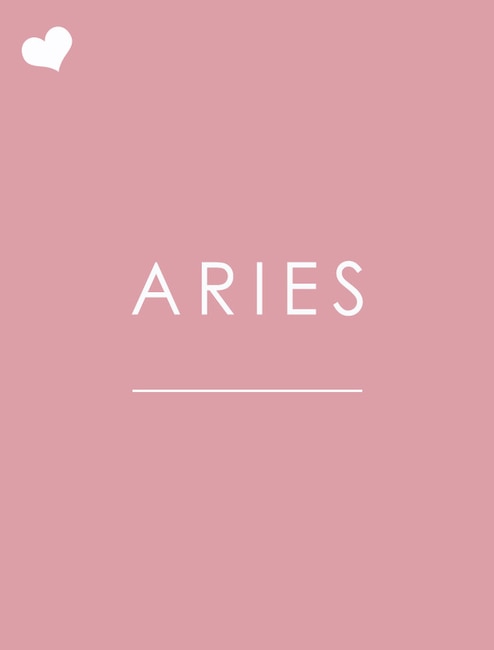 MARCH 21-APRIL 19
This month, you'll sail into calmer waters and have time for love. In fact, there is a rainbow on the horizon. Single or partnered, you can expect sweet moments, smooth sailing and a full range of color and emotions when you relax a little. Indulge in a massage, sunshine or whatever soothes your mind and keep love as the compass that brings your ship safely into the harbor.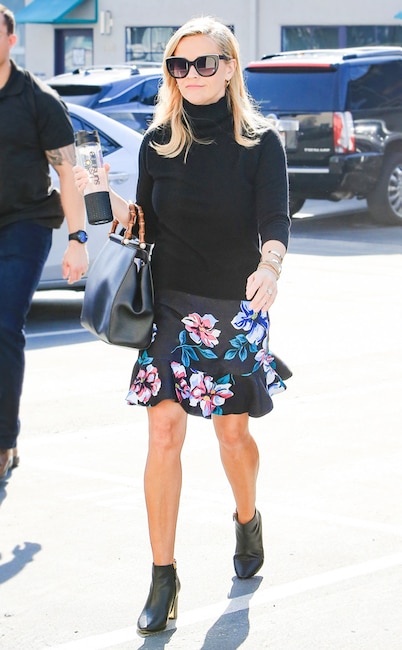 BG004/Bauer-Griffin/GC Images
Aries
Style: Elevated Basics
Now that you have a little time to smell the roses, invest in basics like Reese Witherspoon's turtleneck to pair with all of the fun prints in wardrobe.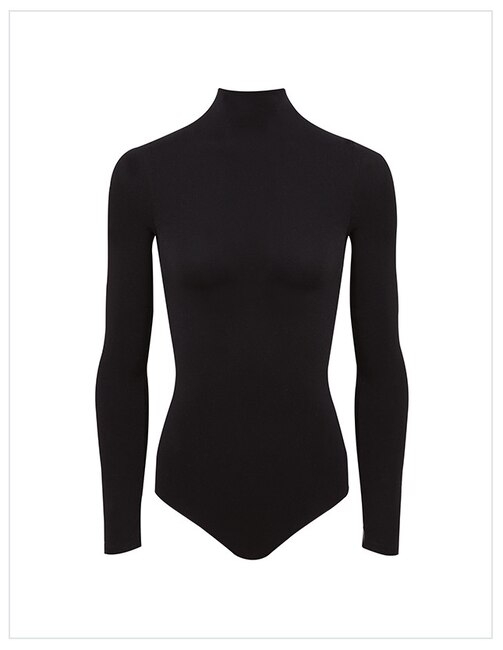 Commando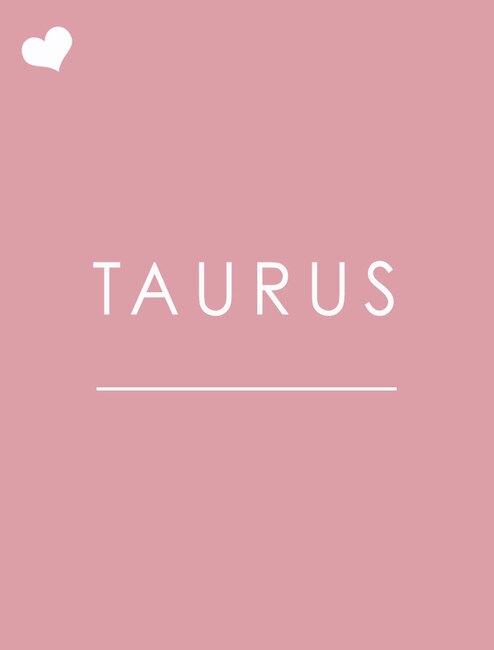 APRIL 20-MAY 20
Single or partnered, you need to explore, even with your stubborn commitment to status quo. Be flexible this month, more fluid and when what you want eludes you, swing your gaze around and try an option you may not have considered. Stretch out and discover what's waiting just outside your comfort zone.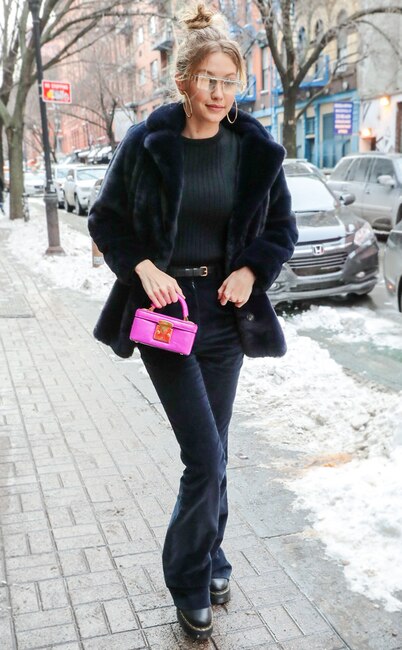 Ignat/Bauer-Griffin/GC Images
Taurus
Style: Accessories With a Pop of Color
Trying something bold and new can be hard for the popular Taurus. This month, shop for something bold that you can wear with monochrome looks like Gigi Hadid and her bright pink purse. It will be easy to intertwine with wardrobe, while offering a little excitement to your usual garbs.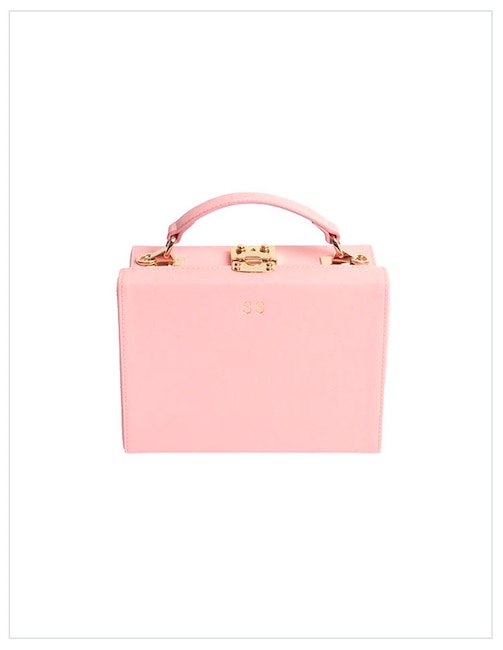 The Daily Edit
Peony Pink Box Bag, $ 250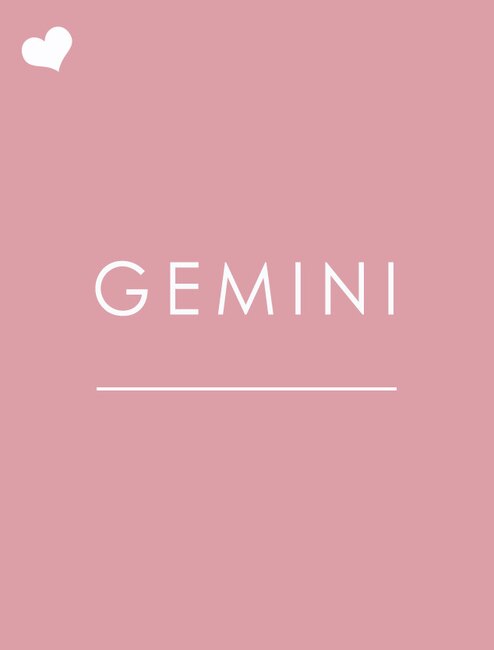 MAY 21-JUNE 20
A fountain of creative ideas fills your love life. Your job is to notice what feels best, not to figure out the smartest option. You may find you're flooded with choices, but you don't stop long enough to risk your heart. Sensuality is key, so make sure you are surrounded with beautiful clothes that look good on you. Partnered twins should watch out for temptation. You will regret quick decisions. Single twins should slow down long enough to let those flirting possibilities show you the very best option.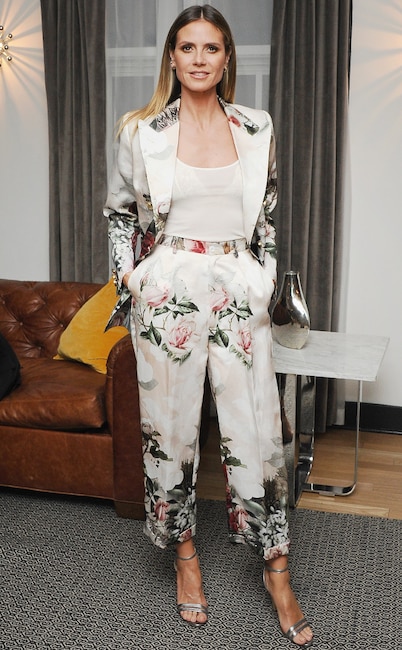 Jon Kopaloff/FilmMagic
Aries
Style: Floral Prints
Now that you've tapped into your creative side, opt for floral like Heidi Klum. You know the right print when you see it.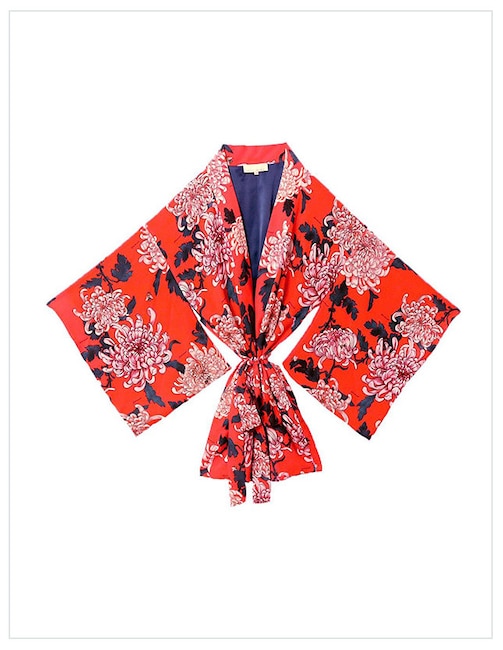 Fleur du Mal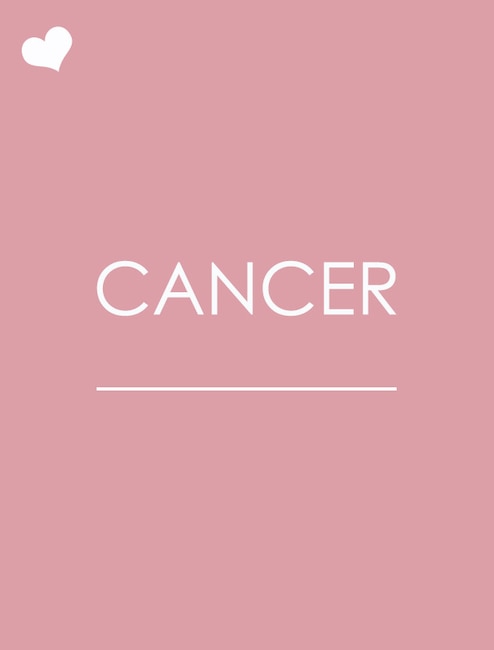 JUNE 21-JULY 22
My sweet crab, you cannot hide out in work to avoid love this month. Watch your defensive patterns reveal themselves, as they show up early and often. When you put on your brave face, you have a sexy, steamy pay off waiting for you. Whether single or partnered, face your biggest fears and reap yummy rewards. Just be patient with your progress because you do slide in sideways, rather than straight ahead when it comes to love. The reward is such a tempting reason to let your defenses down a bit.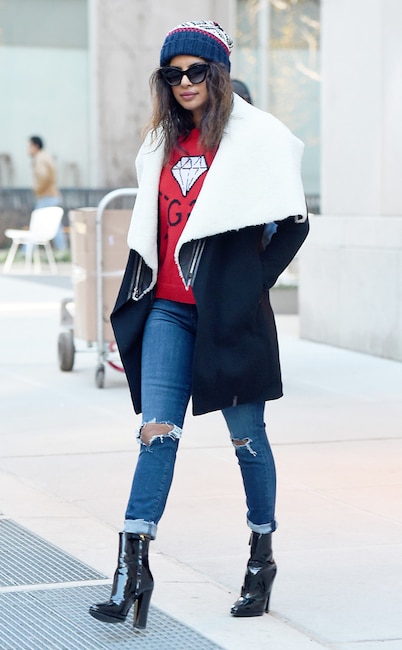 Robert O'neil / Splash News
Cancer
Style: Shearling-Lined Jackets
While you cannot hide, a warm and soft jacket will wrap you comfort. Priyanka Chopra has the right idea.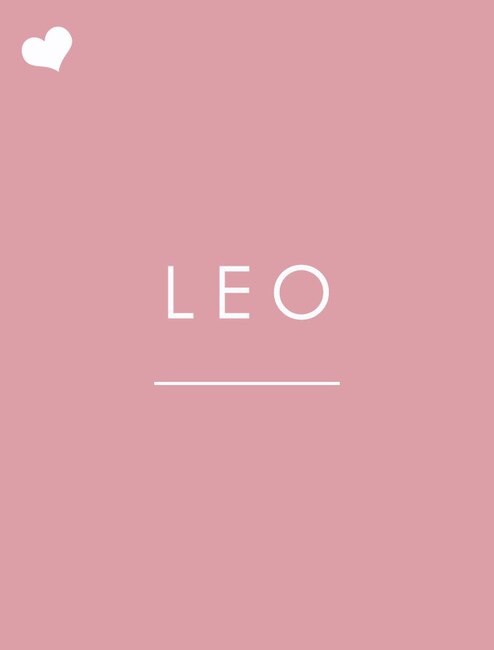 JULY 23-AUGUST 22
This month spotlights your relationships in a big way when the planet of change demands you upgrade. Pull back from big declarations and negotiate a more equitable. If you're single, you'll have fun flirtations to choose from, but be selective. Snack on the new attention, just don't chow down. You'll be glad you chose wisely as the month unfolds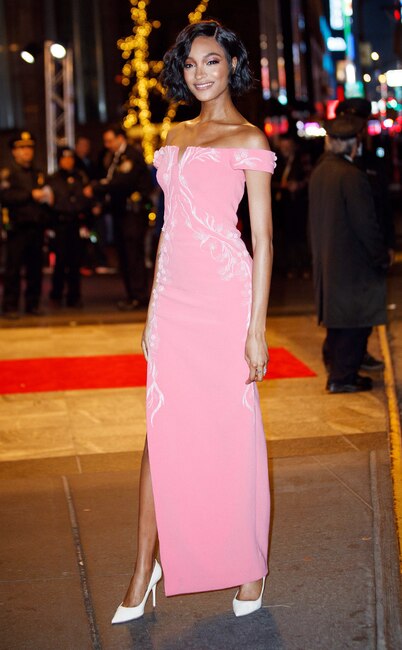 Gotham/GC Images
Leo
Style: Confidence-Boosting Dress
All eyes are on you, so finding a dress that make you feel confident is key. Perhaps something like Jourdan Dunn's pink maxi would do the trick?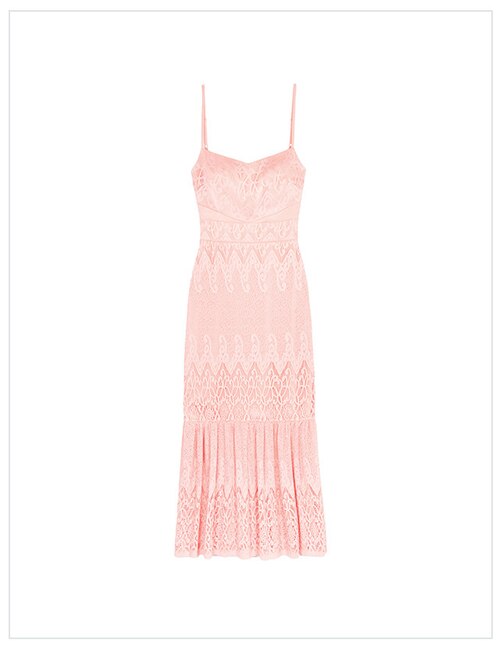 Three Floor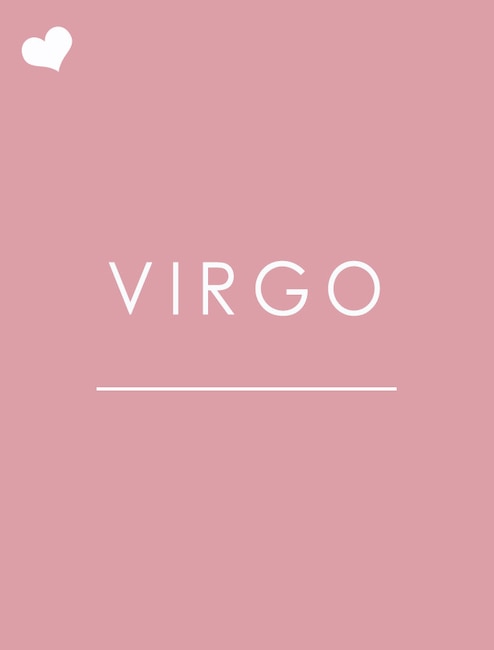 AUGUST 23-SEPTEMBER 22
You are going to reap the rewards this month! Sparks fly and with some smart attention, chemistry and the absence friction. You are hot and the warmth you put off can spice up your current relationships or draw in a new one. The perfectionist may want to focus on what can improve, but be sure to keep an eye on the scales of justice. It's time to see the good things as well as what can be improved to keep you and a loved one burning brightly together, rather than battling it out.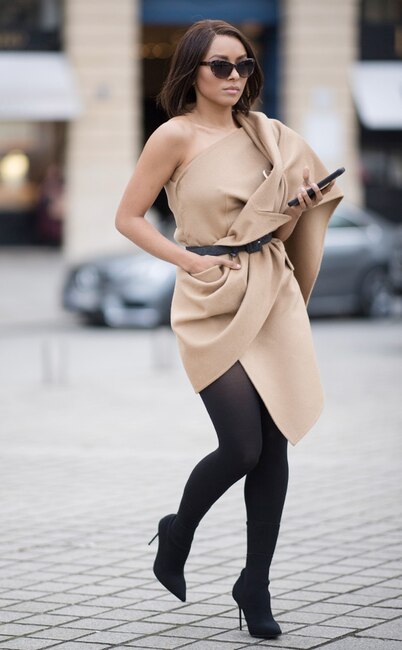 Timur Emek/GC Images
Virgo
Style: Standout Staple Shoes
When it comes to shopping, a pair of shoes that will cause envy, but pair well with your existing wardrobe is a must. Kat Graham's black pumps are a good example.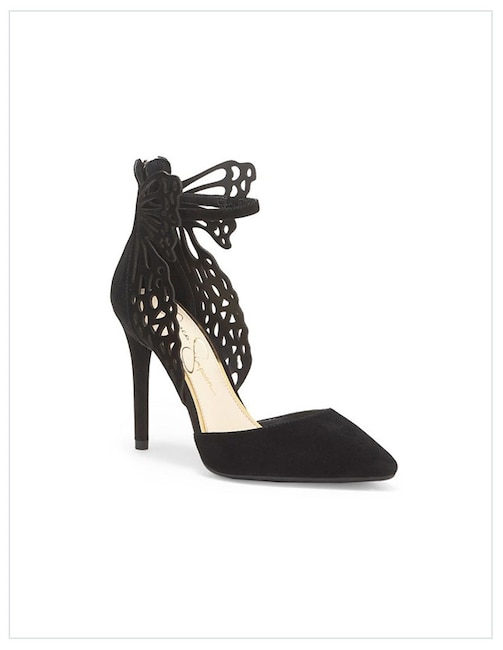 Jessica Simpson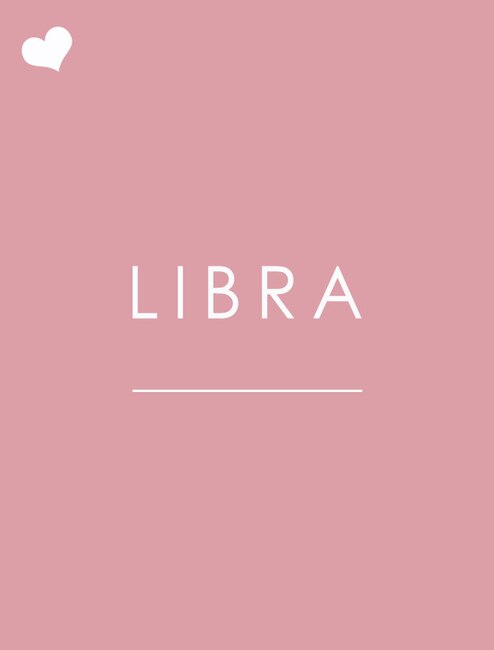 SEPTEMBER 23-OCTOBER 22
Single Libras, there are big changes headed your way. Your circle may very well bring an impressive new love for you to meet. He or she moves slow, but there's obvious physical chemistry, so let the heat build and keep your impatience in check. Those well-meaning friends will help coach him or her on the way to your heart. Partnered Libras, use your friends for inspiration to add a little spice to your love life. Get their best recommendations for romantic getaways or date nights.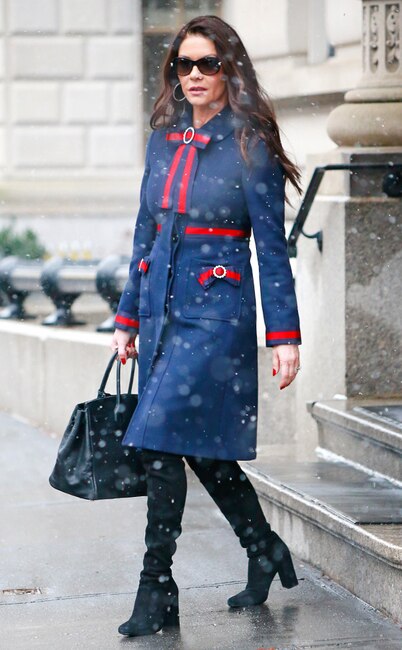 Edward Opi / Splash News
Libra
Style: A-Line Skirts
With a new love adventure on the horizon, you'll need a wardrobe that's subtle in its sultry approach. Catherine Zeta Jones' classic look is a good example.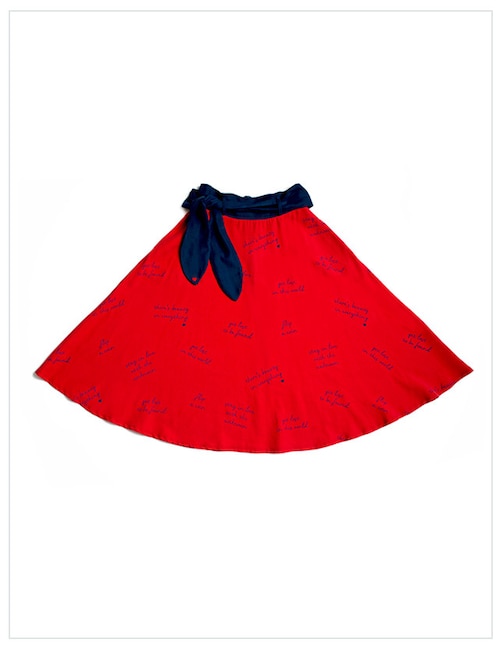 Dear Drew by Drew Barrymore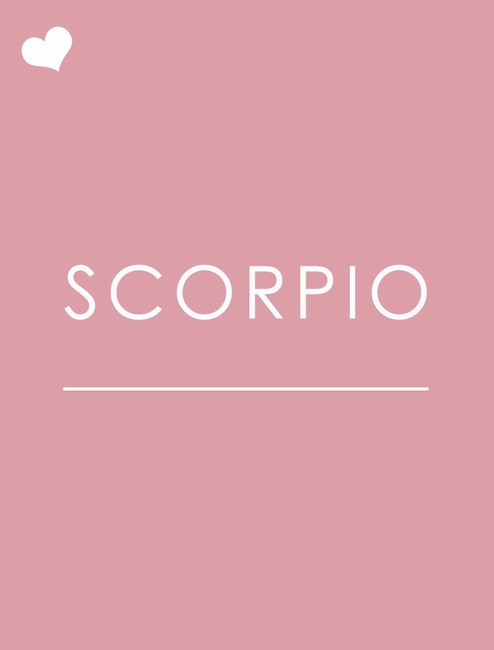 OCTOBER 23-NOVEMBER 21
It's time to let go of old hurts, if you want to enjoy the month of love. Your guarded heart may keep love at arm's length, if you can't see how to coax a better response out of a loved one. Watch out, manipulation will backfire spectacularly during the eclipse season. You simply have to take the risk of being more open, and know you can handle whatever happens. Risks bring rewards that build over time. When you embrace your intense emotions and learn how to carefully share them, you will turn a big corner and find out you really are deliciously lovable when you give yourself and others a chance.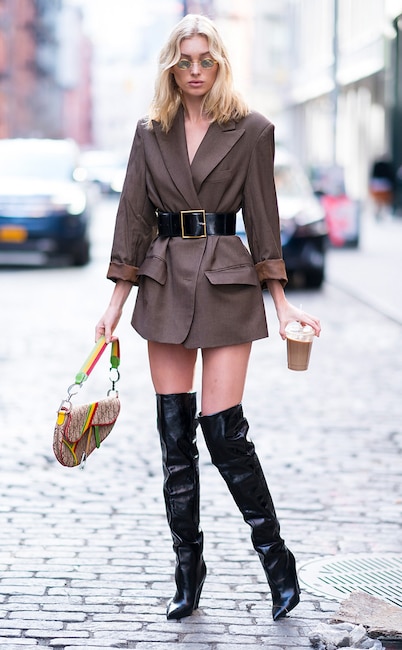 Gotham/Getty Images
Scorpio
Style: Oversized Jackets
Elsa Hosk's jacket, which she wears as dress, is the perfect look for Scorpios this month. It's versatile, but also allows for risk when styled with some creativity.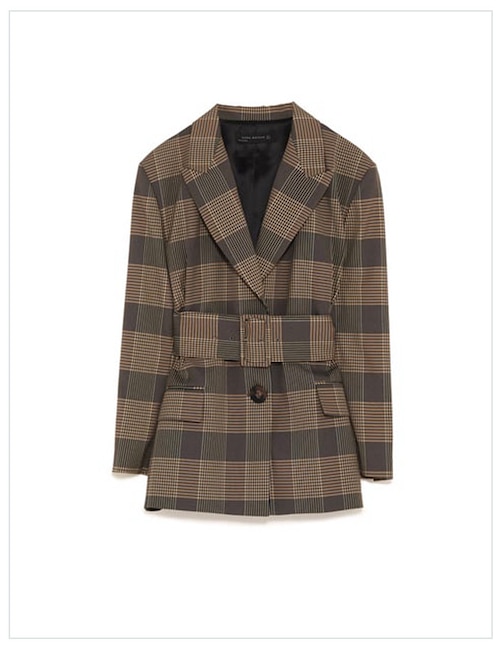 Zara
Checkered Blazer, $ 149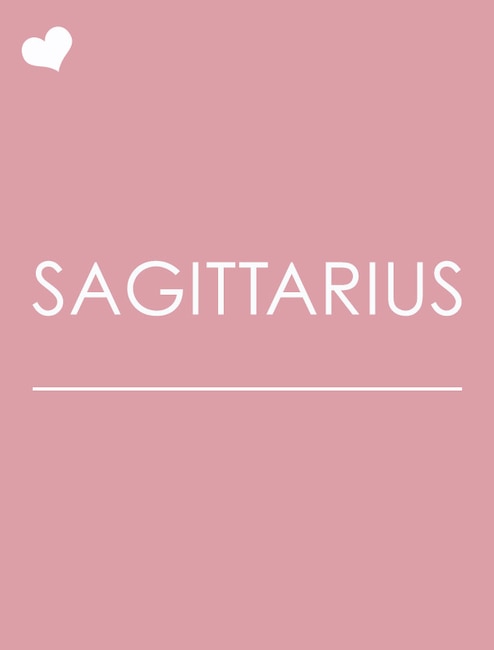 NOVEMBER 22-DECEMBER 21
Wow, you break out in a stunning fashion this month. Your communication inspires a whole new level of relationship reality. Not only that but your fierce commitment to the truth about your own fears encourages those around you to face theirs. Watch for new levels of commitment, first to yourself and then to partners. Don't be surprised if it leads to the promise of a tempting future you can share together. Word of warning, ride the waves of change this year and let change enhance the vision rather than demolish it. Nothing stays simple around you, fabulous Archer.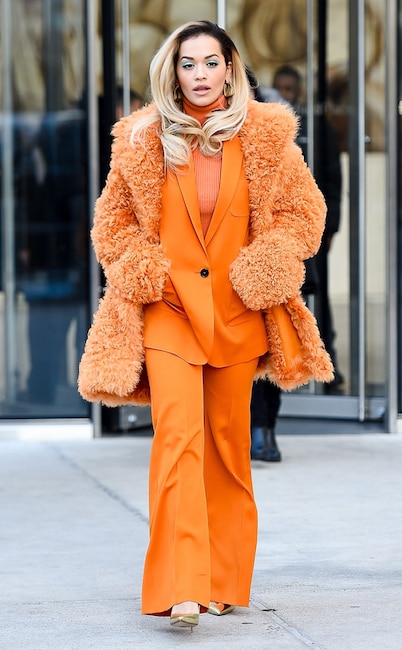 BACKGRID
Sagittarius
Style: Bright Hues
Sagittarius' aren't afraid to be bold. Case in point: Rita Ora in an all-orange ensemble. Take a note of her fashion book and opt to colors that make it more evident how radiant you are this month.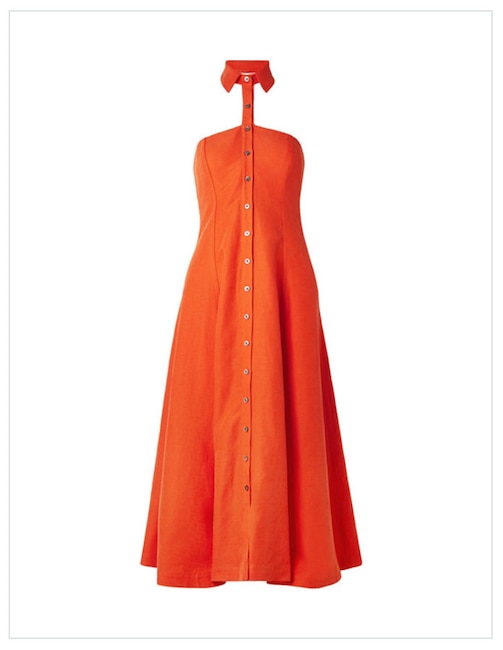 Mara Hoffman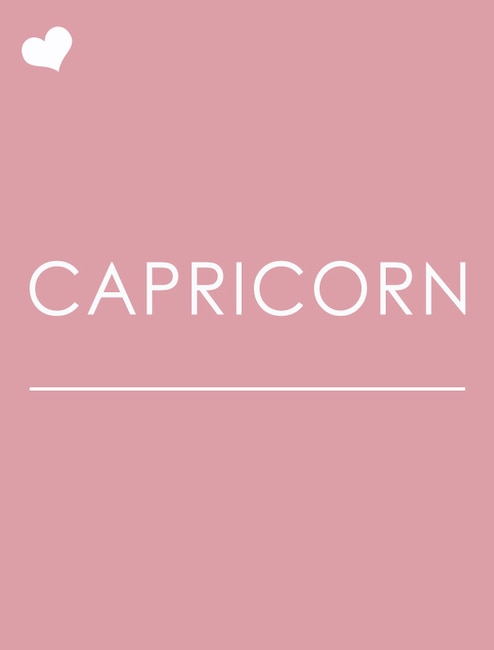 DECEMBER 22-JANUARY 19
You're getting happy relief from the challenges of the last few weeks. Celebrate, celebrate, celebrate in fine style! Change it up and go play in a new place with new friends. Single Capricorns should say yes just a little more than you normally do. The risk pays off for you. Play is your focus and it serves to keep you out of fear and perfectionism. You are irresistible this way. Partnered goats, just add a little playtime to the romance department and it gives back more than you counted on. Let your senses lead the way.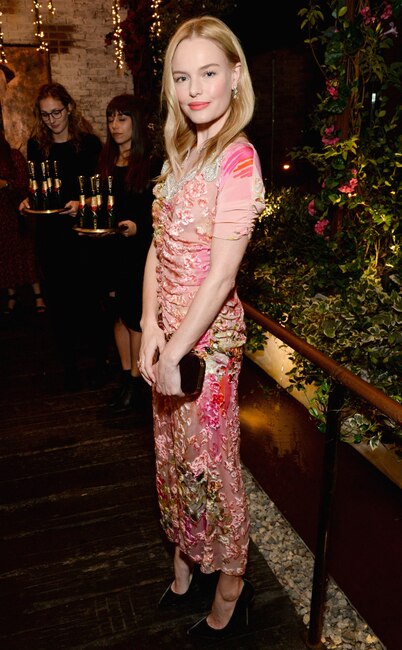 Michael Kovac/Getty Images
Kate Bosworth
Style: Feminine & Flirty
You're celebrating and your wardrobe should reflect that. Shop for something feminine like Kate Bosworth's lace dress to create a look that make you and everyone around you smile.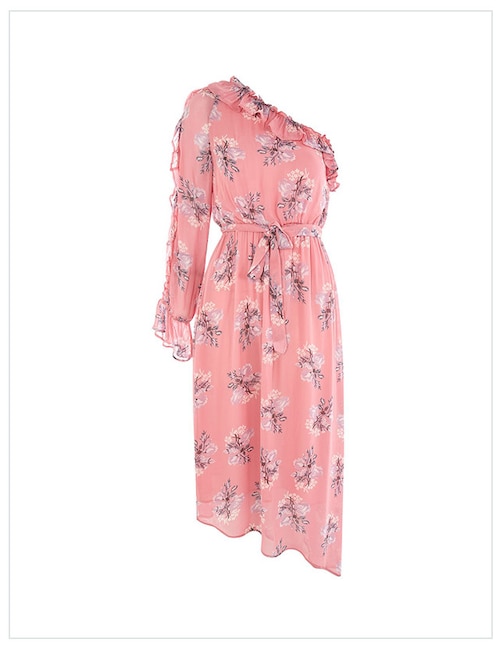 TopShop